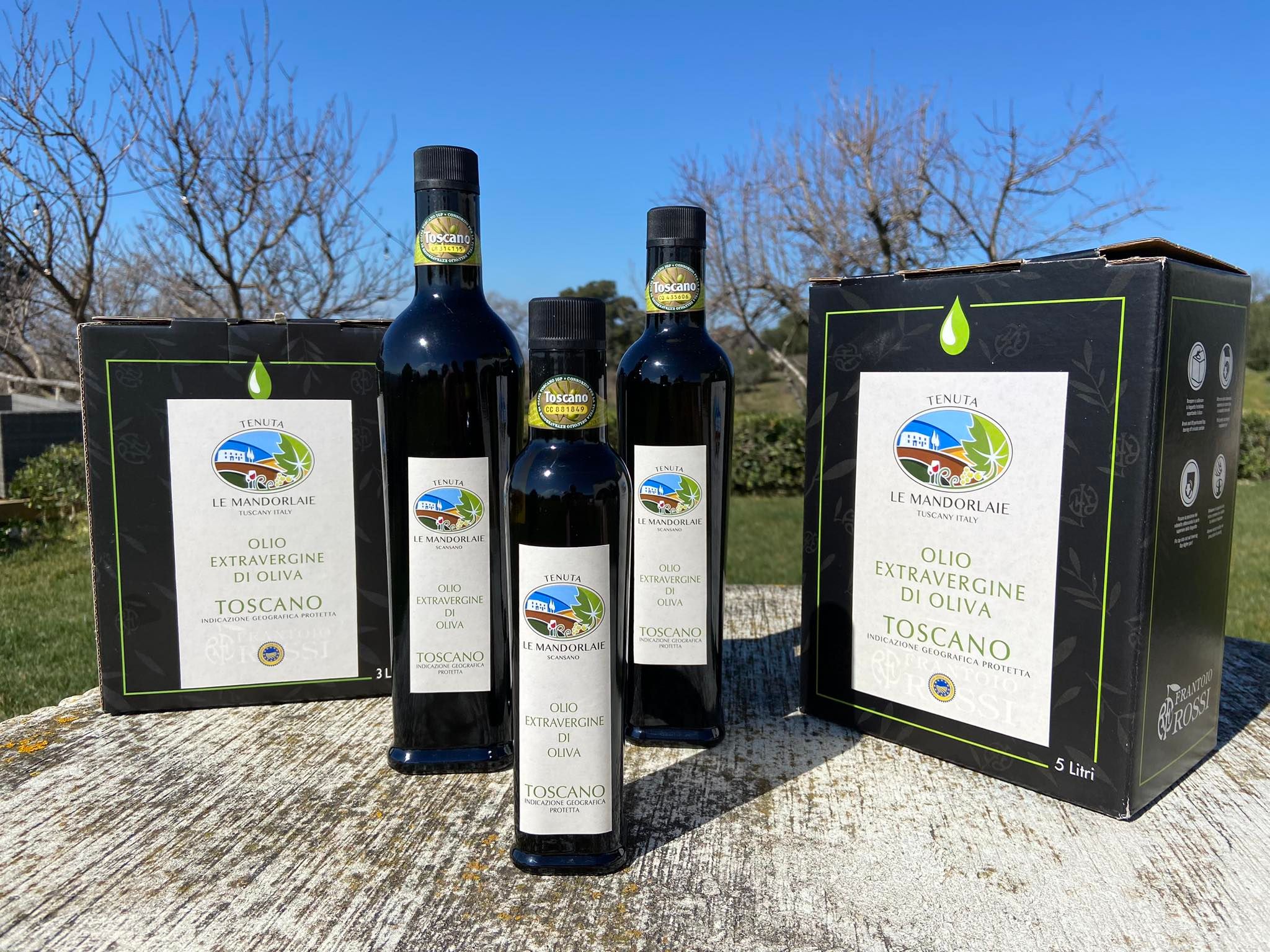 Extra Virgin Olive Oil 5 litre IGP Tuscany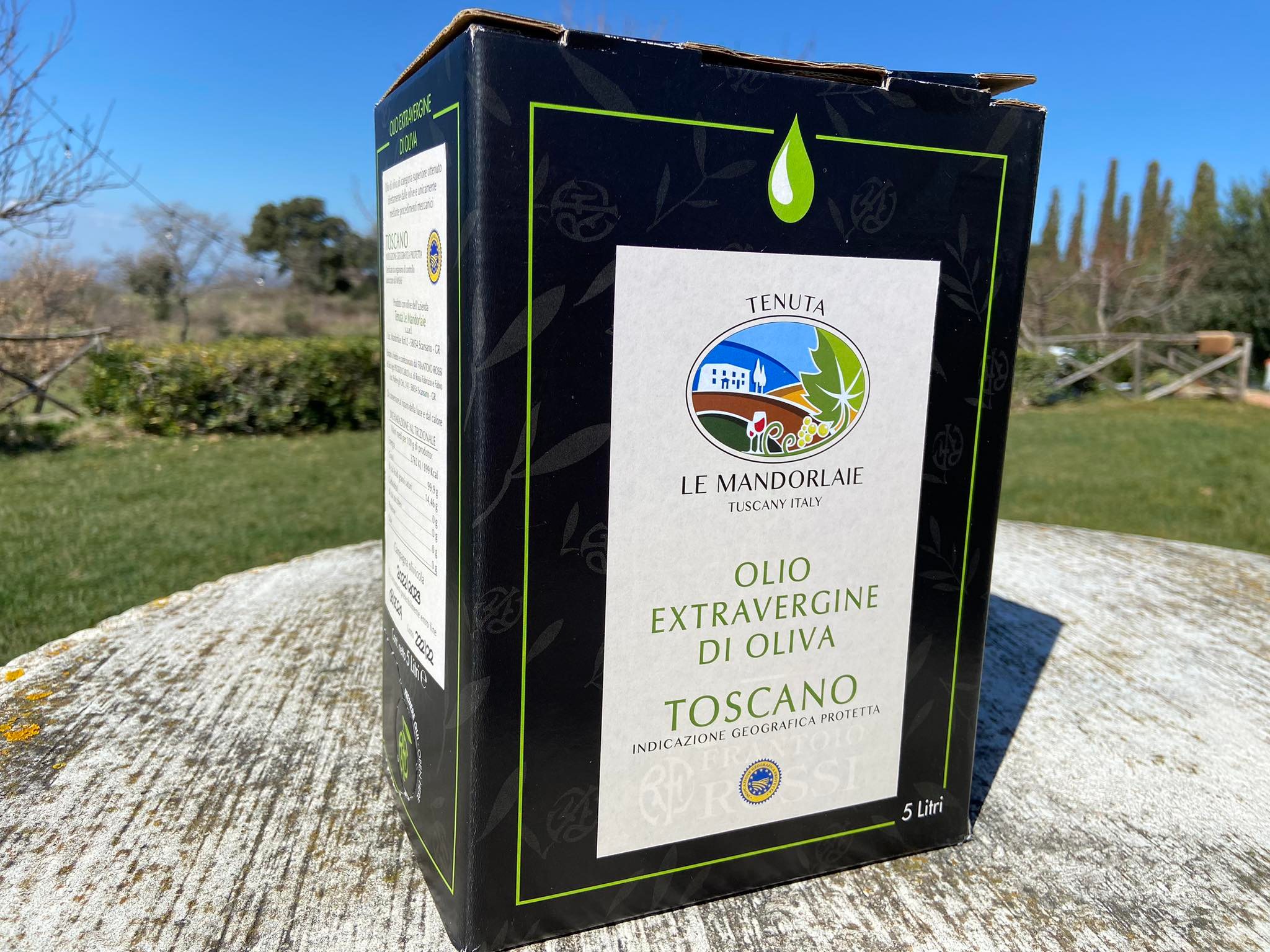 Welcome to our IGP Olive Oil Toscana Online store, where we invite you to discover the exceptional quality of our 100% Organic Italian extra Virgin Olive Oil 5 litre, we are sure will appreciate that our EVOO is now available in our convenient extra virgin olive oil 5 litre size.
Explore our remarkable collection of Extra Virgin Olive Oil, renowned for its captivating aroma, flavor, and unique origins rooted in the pristine landscapes, climatic conditions, and geographic richness of Maremma, Tuscany. Our platform ensures secure shopping and offers swift delivery options, making it easier than ever to share the exquisite extra virgin olive oil 5 litre products with your friends and family.
Why Opt for IGP Toscana extra virgin olive oil
Our assortment of olive oils stands as a testament to excellence, meticulously handpicked by our panel of discerning tasting experts. We've scoured Italy to present you with the very best, and all our offerings proudly bear the coveted label of being "100% made in Italy."
Rest assured when selecting from our array, whether it's for everyday culinary use or for indulging in a tasting experience, you are choosing the epitome of freshness and the highest quality. Now, with our 5 litre option, you can enjoy the premium quality of our Extra Virgin Olive Oil in larger quantities.
Discover the Best Italian Extra Virgin Olive Oil 5 Litre IGP Tuscany
Our platform brings together a comprehensive selection of Italian olive oil, now available in a convenient 5-liter size, offering you a seamless avenue to purchase the finest products available. Each of our items has been meticulously verified as organic extra virgin olive oil, sourced exclusively from Italy. Regardless of your desired portion size, whether small, medium, large, or now in a generous 5 litre container for commercial or extensive home use, our olive oils are a promise of satisfaction. We prioritize the use of recyclable materials and employ robust packaging techniques to preserve the extended shelf life of our 5 litre products.
100% Originating from our organic farm in Maremma Tuscany in 5 Liters
Every aspect of our products, from their creation and milling to packaging, is rooted in Italy. We take immense pride in our mission to support olive oil growers, assisting them in their endeavor to cultivate and provide the world with the finest Extra Virgin Olive Oil. When you purchase our extra virgin olive oil 5 litre product in bag in box, you gain the assurance that you're acquiring an original, premium product. Each bottle bears a unique IGP identity number, enabling you to trace its lineage back to our farm, where the olives were nurtured and harvested.
Unlock the Health Benefits of IGP Extra Virgin Olive Oil
Delve deeper into the realm of Extra Virgin Olive Oil and discover its wealth of health benefits. Learn about the composition of fats, which includes the heart-healthy monounsaturated fats and oleic acid, accompanied by the presence of antioxidants and antibacterial properties. Making Extra Virgin Olive Oil a regular part of your diet can bring about numerous advantages, including:
Preventing Heart Attacks: Olive oil, renowned for its healthful fats, contributes to a heart-healthy diet.

Lowering Cholesterol Levels: It's well-established that olive oil can help reduce cholesterol levels in your bloodstream.

Enhancing Memory: Scientifically-documented antioxidants in olive oil have shown potential in reversing memory deficits associated with diseases.

Improving Digestion: Despite being calorie-rich, olive oil has displayed the potential to reduce obesity levels when integrated into your dietary regimen.

Preventing Blood Clotting: Olive oil can contribute to reducing the risk of heart attacks and strokes, thus lowering the chances of blood clot formation.
Acquire our IGP Extra Virgin Olive Oil 5 litre online
When you embark on your quest for premium olive oil, we provide comprehensive assistance in procuring IGP Toscana olive oil online, now available in a convenient 5 litre size. We possess a profound understanding of our olive oil, spanning its origins from the olive groves to the intricate processes of processing and bottling, right up to its utilization in our array of olive oil products. Our online purchasing experience is straightforward and secure, offering the flexibility to send our 5-liter products as thoughtful gifts or directly to your doorstep. Explore our olive oil gift options, an ideal means for your friends and loved ones to savor both the flavors and the health benefits of Extra Virgin Olive Oil, now conveniently available in a 5-liter size.
Deepen Your Knowledge of Olive Oil Production
Curious to discover the intricacies of olive cultivation, care, and harvesting? Our platform is brimming with informative articles covering a spectrum of topics, from nurturing olive trees to the art of milling olives into oil, now with a focus on our 5-liter offerings. Delve into this wealth of knowledge and gain a deeper appreciation for the journey of olive oil.
Culinary Adventures with IGP Olive Oil Toscana
The culinary world relishes in the delight of fresh, flavorful dishes. High-quality Extra Virgin Olive Oils bestow a world of gastronomic possibilities, boasting numerous olive varieties and a range of olive oil blends and infused IGP extra virgin olive oils, now available in the convenient 5-liter size. Tailor your culinary experience by selecting the Extra Virgin Olive Oil that resonates with your palate, whether it's the fruity notes or the pleasantly bitter undertones that spring from the vibrancy of freshly harvested olives, enriched with a multitude of nutrients.
Frying with Extra Virgin Olive Oil: Dispelling the Myths
Recent research has debunked the misconception surrounding frying and cooking with Extra Virgin Olive Oil. It has been scientifically validated that, as long as the oil is not subjected to its smoke point, where it begins to burn, all of its natural health benefits remain intact. This revelation empowers you to confidently incorporate Extra Virgin Olive Oil into your culinary endeavors without compromising its nutritional value, now available in a larger, more convenient 5-liter size.
Experience the Freshness of New Harvest Olive Oil
In search of the latest harvest of IGP extra virgin olive oil? Your quest is fulfilled here, now available in a convenient 5 litre size. Immerse yourself in the unparalleled freshness and delectable flavors that are synonymous with our exceptional extra virgin olive oil.
Our IGP Italian Bag in Box Extra Virgin Olive Oil Products