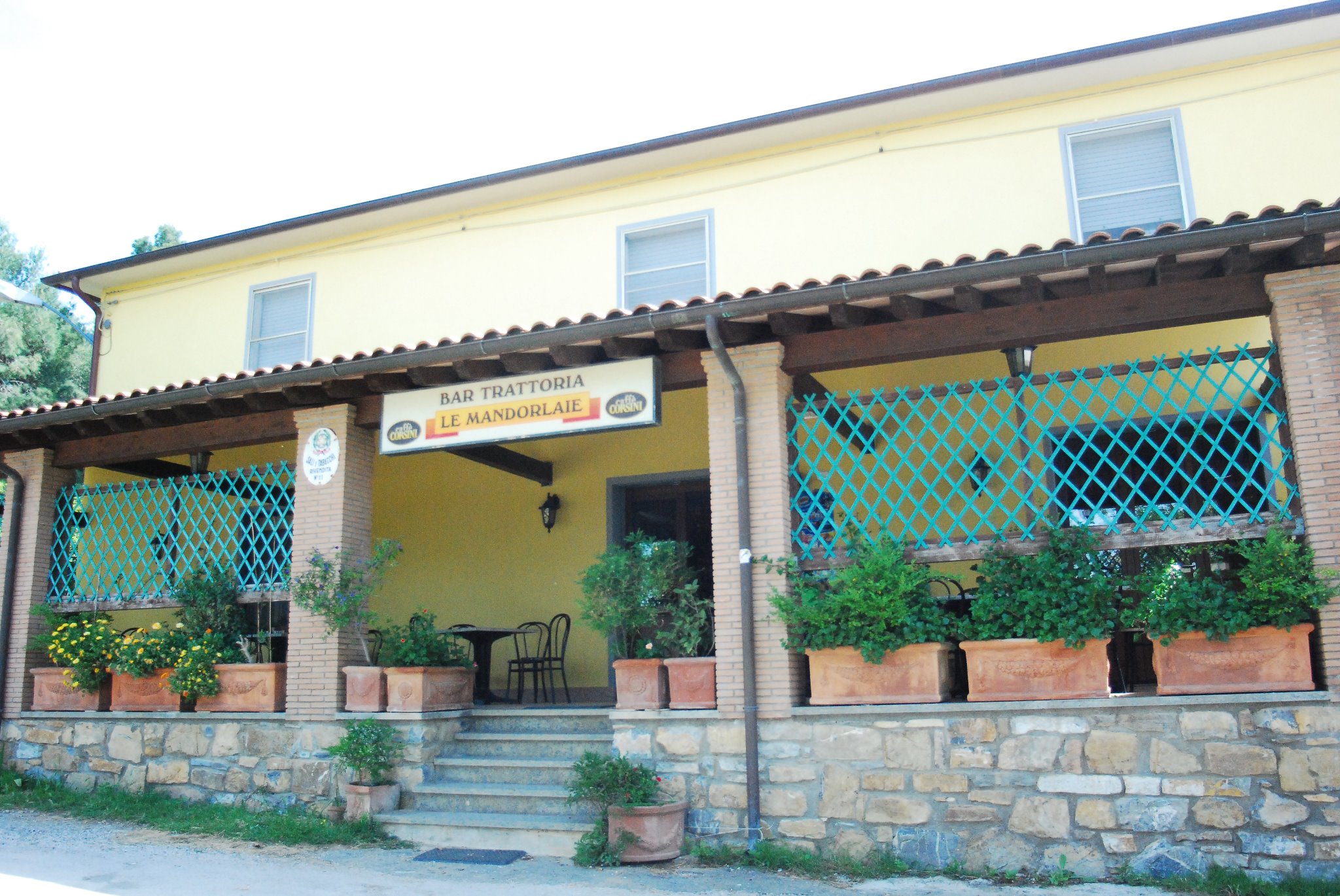 Trattoria Le Mandorlaie – Maremma Restaurant Guide
Welcome to our page all about Trattoria Le Mandorlaie, a local Maremma restaurant very close to Tenuta Le Mandorlaie. We have been eating at this incredible restaurant since before we moved to Maremma, infact we never knew that in the future we would become neighbors with the incredible family that runs the restaurant.
All about Trattoria Le Mandorlaie
Maremma is a natural, open, a beautiful area that defines organic farming, cultivation of the land and is made up of operational family farms, all producing incredible km0 products. When you want to experience the dishes of Maremma, we recommend eating at Trattoria Le Mandorlaie, with generations of serving food to both locals and visiting guests the restaurant is built around providing healthy, hearty real Tuscan dishes made with local produce.
The restaurant is operated by three generations who have been feeding locals and tourists for many decades, it is great to see such a family succeed and continue to provide such great food for everyone.
Maremma food history
The area of Maremma up until today consists mostly of farmers, and due to this most food dishes are very vegetable concentrated, the reasons behind this is the seasonal vegetables always available, game meats were also available, but not so frequently. It was uncommon to have meat dishes and when they were available they were made to be rich and hearty but with the changing times. come changing tastes and now tasty meat dishes are always on the menu, served alongside incredibly fresh vegetable offerings.
The Menu
Maremma dishes are stepped in stories and history, and are defined by the produce that is around us, this includes meat and game such as Wild Boar, Deer, Rabbit and hare.
All the dishes are prepared fresh daily, and the vegetables are all from local farmers. Their extensive menu includes many of the best local dishes, and the restaurant is known for its authenticity when it comes to creating and serving Maremma dishes.
Location
Surrounded by vineyards and forest, the restaurant in centre'd in the heart of the valley of Mandorlaie and has an incredible setting in its own gardens, with outdoor seating and areas for children to play. The sunset here is amazing too, arrive in the early evening and enjoy drinks while your food is being prepared. Dining outside with the sun setting over Maremma vineyards is truly magical.
Contact details
Telephone – 0564 183 7733
Address – KM. 9, Strada Provinciale Aione, 58054 Scansano GR