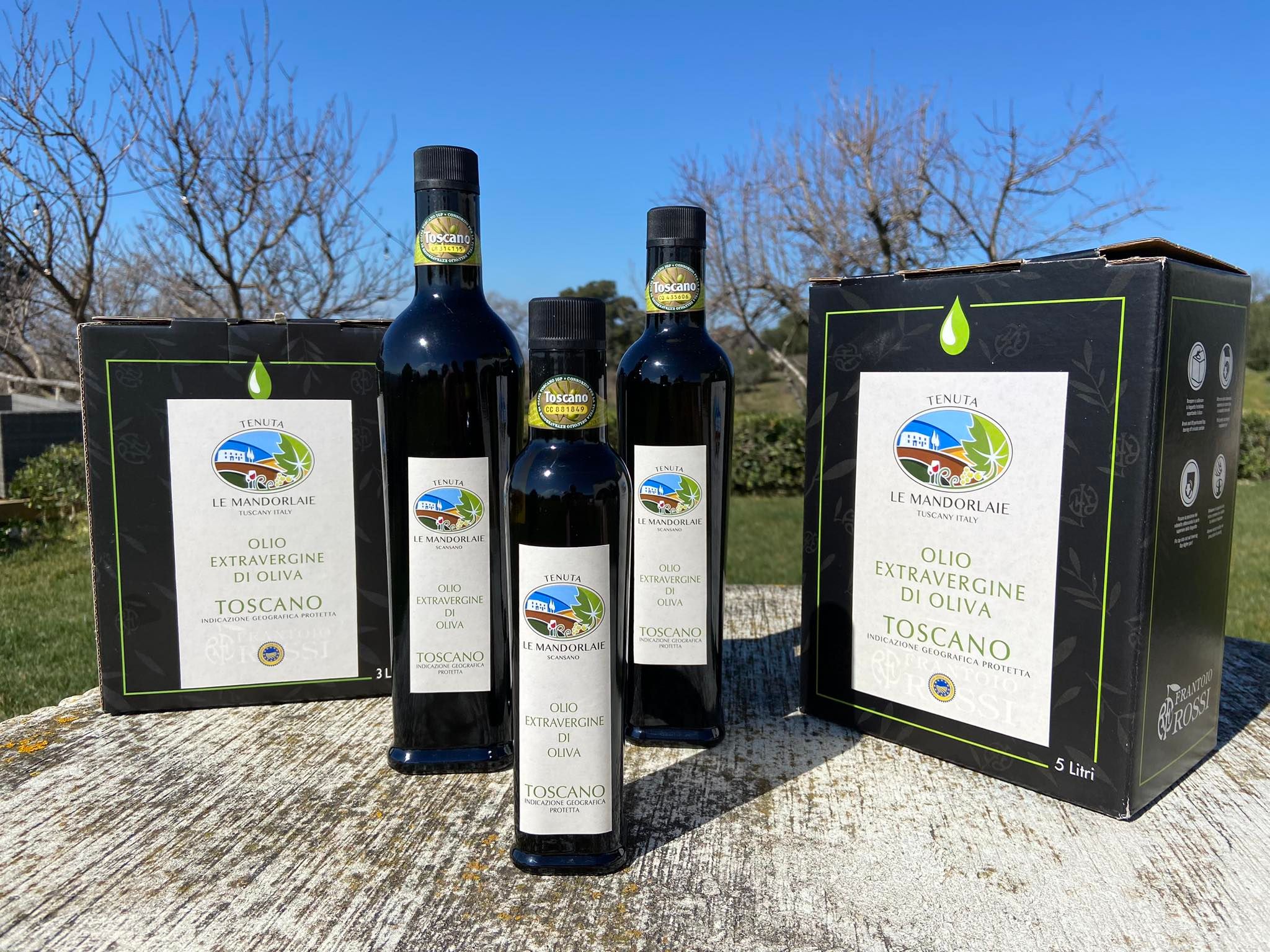 Italian Olive Oil online shop

Discover our incredible IGP Olive Oil Toscana
Discover the exquisite world of Italian Extra Virgin Olive Oil at our Italian Olive Oil online shop. Immerse yourself in the rich aromas, tantalizing flavors, and unique characteristics that arise from the fertile lands and ideal climate of Maremma, Tuscany. Embrace the convenience of secure shopping and lightning-fast delivery, making it effortless to share the finest 100% Organic Italian Extra Virgin Olive Oil with your loved ones.
Why settle for anything less than the best? At IGP Toscana Italian Olive Oil, we have meticulously handpicked our olive oils, ensuring that only the highest-quality products from Italy grace our shelves. Every bottle proudly bears the "Made in Italy" seal, providing you with the utmost confidence in your choice. From everyday cooking oils to exclusive tasting kits, our range guarantees freshness and unparalleled quality in every drop.
Enjoy Maremma Extra Virgin Olive Oil
Indulge in the pinnacle of Italian Olive Oil excellence by exploring our comprehensive collection, conveniently consolidated in one online destination. All our products are certified as organic extra virgin olive oils, originating solely from Italy. Whether you seek small, medium, large, or trade-sized quantities, our oils are certain to exceed your expectations. We employ meticulous packaging techniques and eco-friendly materials, ensuring the longevity of our products while preserving our commitment to sustainability.
Rest assured that our dedication to authenticity runs deep. All our creations, from cultivation to milling and packaging, are meticulously carried out within the borders of Italy. By supporting us, you actively contribute to the thriving community of olive oil growers striving to produce the world's finest Extra Virgin Olive Oil. Each product you purchase carries a unique IGP identity number, enabling you to trace its origin back to our farm, where the olives were carefully nurtured and harvested.
Unlock the myriad health benefits bestowed by IGP Olive Oil Toscana. Delve into the fascinating realm of monounsaturated fats, oleic acid, antioxidants, and antibacterial properties that make Extra Virgin Olive Oil a superfood for your well-being. Incorporating this divine elixir into your regular diet can safeguard your heart health, reduce cholesterol levels, enhance memory function, aid digestion, and prevent blood clotting.
Embark on a seamless journey to procure the pinnacle of olive oil perfection by purchasing IGP Extra Virgin Olive Oil online. Our user-friendly platform ensures a secure and effortless shopping experience, empowering you to send exquisite gifts to friends and family or indulge in the ultimate culinary companion yourself. Our olive oil gift offers enable your loved ones to savor the remarkable tastes and health benefits of extra virgin olive oil.
If you're curious about the intricate process behind olive oil production, we invite you to delve deeper into the world of olives. Unearth a wealth of knowledge through our enlightening articles on topics such as olive cultivation, nurturing practices, harvesting techniques, and the intricate art of milling olives into liquid gold.
Elevate your culinary creations to new heights with IGP Olive Oil Toscana. Immerse yourself in the realm of delectable flavors, allowing the harmonious blend of countless olive varieties, unique extra virgin olive oil blends, and infused IGP oils to awaken your taste buds. Choose the fruity nuances or embrace the pleasantly bitter undertones that only the freshness of olives and their abundant nutrients can bestow.
Bid farewell to the myth surrounding frying with extra virgin olive oil. Recent scientific studies have conclusively proven that the natural health components of olive oil remain intact when used for cooking, as long as it is not subjected to excessive heat or reached its smoke point. Rest easy knowing that the remarkable benefits of olive oil are retained, allowing you to savor its virtues without compromise.
Our IGP Olive Oil Toscana products