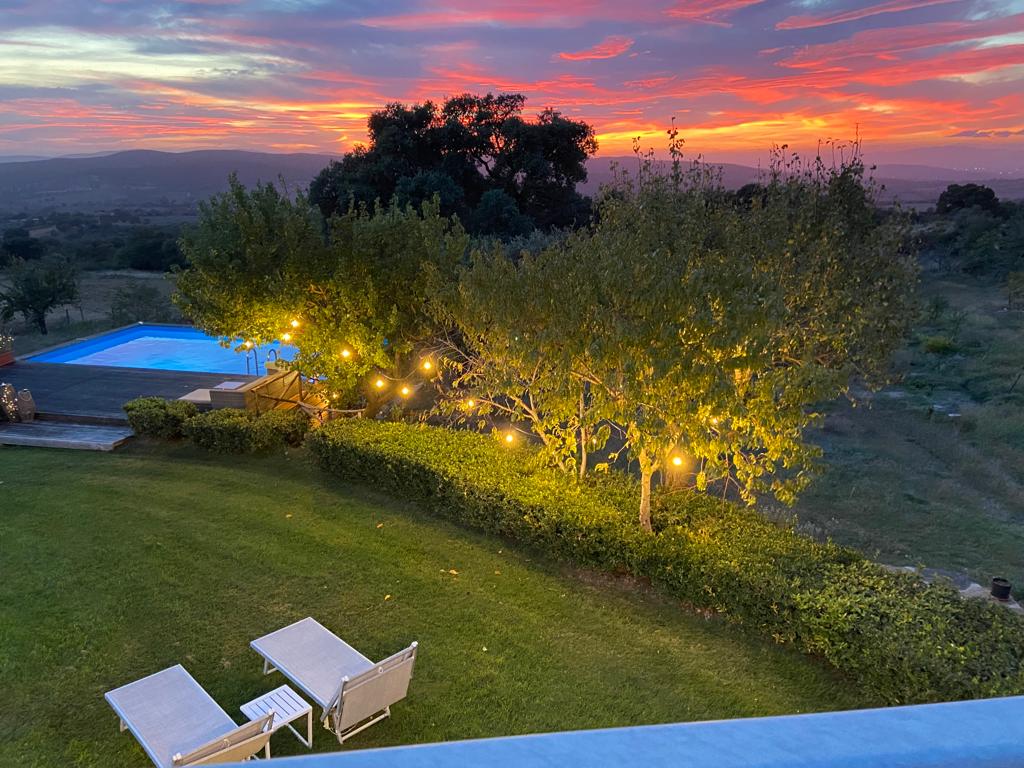 Agriturismo in Scansano Vineyard Stay at Tenuta Le Mandorlaie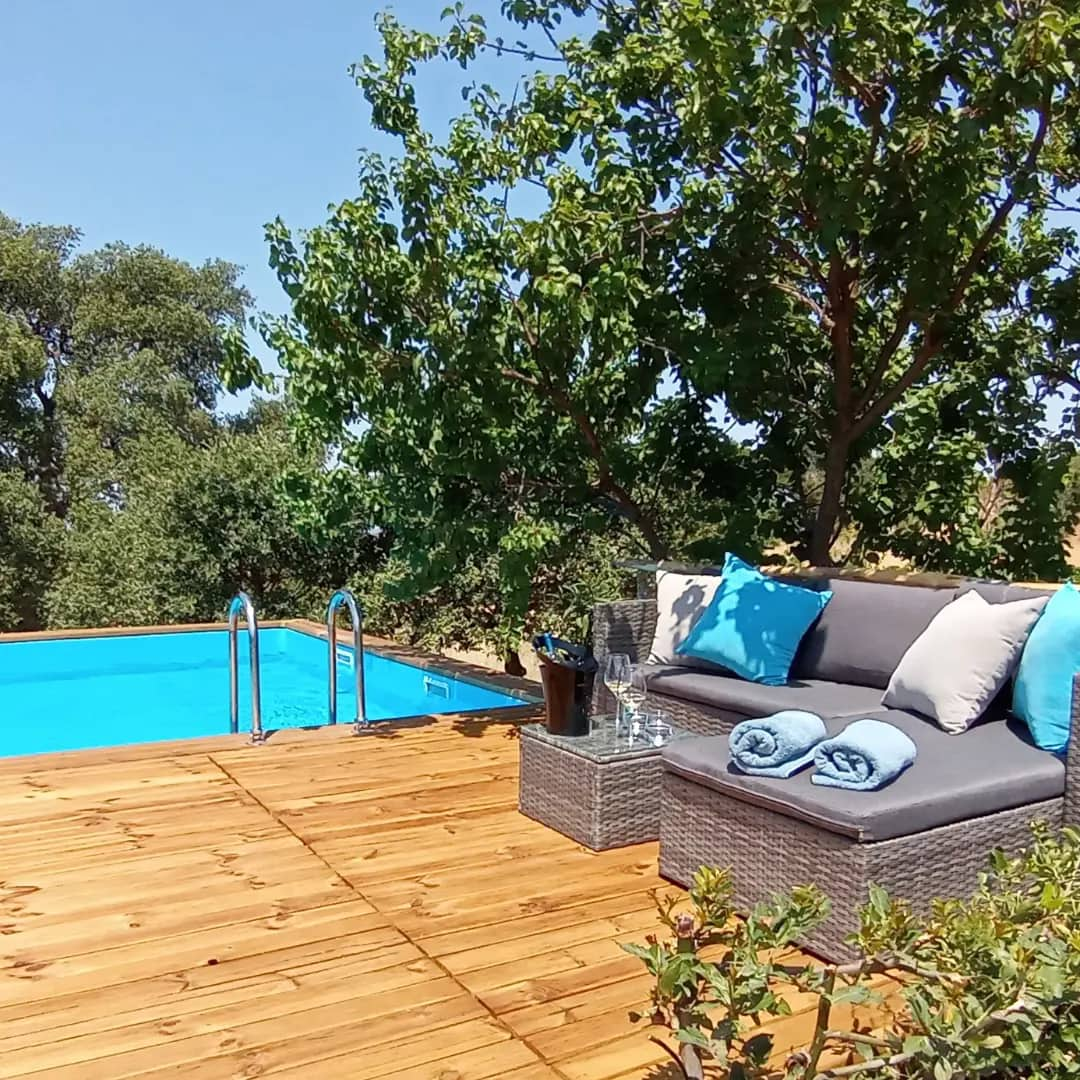 If your heart yearns for an authentic vineyard stay experience, let me introduce you to a Tuscan gem that captures the essence of rural Italy like no other. Welcome to Tenuta Le Mandorlaie Agriturismo in Scansano, nestled in the heart of Maremma, near the picturesque town of Scansano. Here, an enchanting adventure awaits you, where history, culture, and the beauty of Tuscany converge in perfect harmony.
The Restored Elegance of a Traditional Farmhouse
Tenuta Le Mandorlaie is not just a place to stay; it's a journey back in time. The star of the show is the lovingly restored traditional farmhouse, resplendent with original features that whisk you into a bygone era. Terracotta floors, and sturdy stone walls create an ambiance of rustic elegance that is simply enchanting.
From the moment you arrive, you'll feel like you've been transported to a time when life was simpler and more connected to the land. The farmhouse serves as a testament to the rich history of this region and provides a cozy, authentic setting for your vineyard stay.
Luxury in Every Detail
For those seeking a romantic getaway, the opulent annex of Tenuta Le Mandorlaie is an exquisite haven. Every detail of this space has been meticulously designed to provide couples with a luxurious retreat. Rustic Tuscan furnishings exude warmth and comfort, while modern amenities seamlessly blend with the timeless charm of the farmhouse.
Whether you're relaxing in the spacious living area, sipping wine on your private terrace, or basking in the romance of your room, you'll find that this annex defines opulence while maintaining the utmost convenience.
Immerse Yourself in Tuscan Culture
One of the highlights of your vineyard stay at Tenuta Le Mandorlaie is the opportunity to dive deep into Tuscan culture. The agriturismo offers a wealth of activities that allow you to become fully immersed in the local way of life.
Wine enthusiasts will be thrilled by the captivating wine tastings where you can savor the rich flavors of the estate's own wines, crafted with love amidst the enchanting beauty of the vineyards. The experience is not just about taste but also about understanding the art of winemaking and the story behind each bottle.
If you're a culinary enthusiast, don't miss the engaging cooking classes. Here, you'll unveil the secrets of traditional Tuscan cuisine, gaining skills and flavors that will linger in your memory long after your stay.
Immerse yourself further by joining guided tours through the vineyards and olive groves. This hands-on experience will deepen your connection with the land and provide a unique insight into the art of winemaking and olive oil production.
The Perfect Oasis in Tuscany
After indulging in the rich cultural experiences, find serenity and relaxation at the outdoor pool of Tenuta Le Mandorlaie. The pool is a tranquil oasis surrounded by lush gardens and ancient olive trees. It offers breathtaking views of the rolling Tuscan countryside, providing a soothing escape from the demands of everyday life.
Whether you take a refreshing dip in the crystal-clear waters or bask in the sun on a comfortable lounge chair, you'll find yourself immersed in the natural splendor that envelops you. The peace and beauty of this oasis will linger in your memory long after you leave.
Gateway to Maremma's Treasures
Tenuta Le Mandorlaie Agriturismo in Scansano is not just an isolated retreat; it's also your gateway to exploring the treasures of the Maremma region. This unspoiled corner of Tuscany boasts idyllic beaches, charming medieval towns, and the untouched beauty of natural parks.
For wine enthusiasts, the proximity to renowned wine regions such as Chianti, Montalcino, and Montepulciano is a dream come true. These areas offer countless opportunities for unforgettable wine-tasting adventures, where you can sample some of Italy's finest vintages.
The Captivating Blend of Past and Present
At Tenuta Le Mandorlaie Agriturismo in Scansano, history, culture, and natural beauty come together to create an experience that's beyond compare. Your vineyard stay at this Agriturismo in Scansano is an opportunity to immerse yourself in the timeless charm of Tuscany while enjoying the luxury and comfort of the present.
This is not just a vacation; it's a transformative journey where you can connect with the land, its traditions, and its people. Agriturismo Tenuta Le Mandorlaie invites you to discover the allure of the best farm stay in Maremma, where vineyards, culture, and the charm of Tuscany blend into a unique and unforgettable experience.
Your time at Tenuta Le Mandorlaie is a celebration of life, where every sip of wine, every bite of local cuisine, and every moment of relaxation become memories to treasure. This is where the past meets the present, and where your story in Tuscany begins.
Our Single Vineyard IGT Toscana Rosso Wine Products