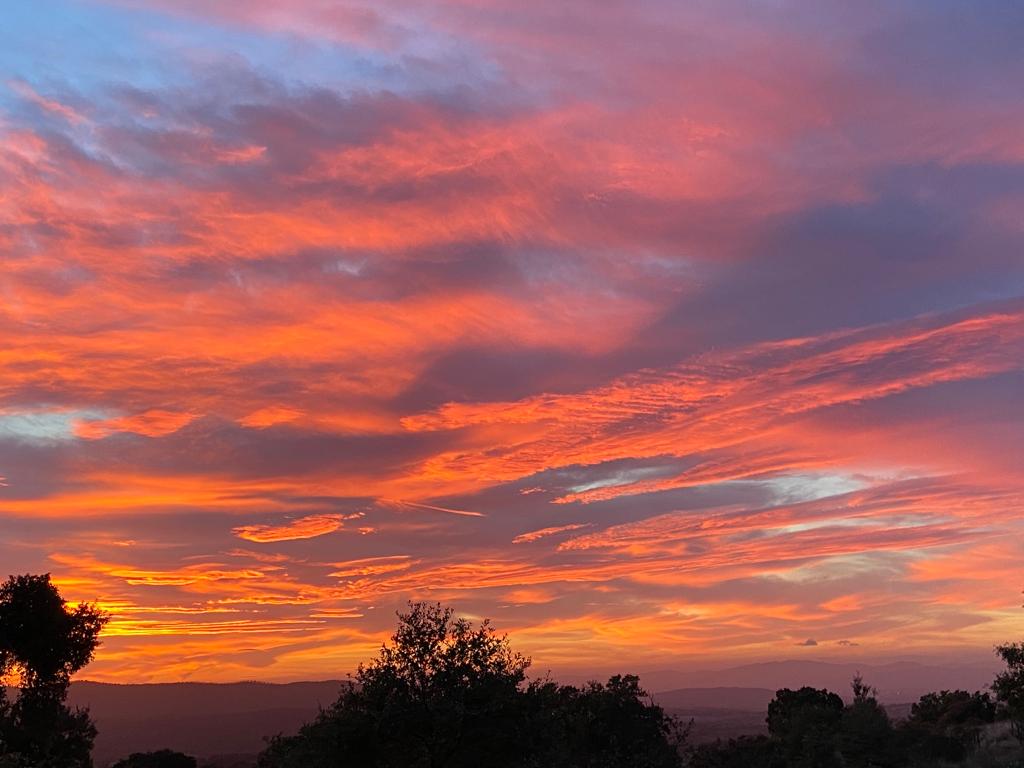 Romantic Getaway in Tuscany at Tenuta Le Mandorlaie
Experience an Enchanting Romantic Getaway in Maremma, Tuscany
Picture yourself embarking on a journey filled with romance, set against the backdrop of the stunning landscapes of Tuscany. In this magnificent realm of natural beauty and heritage, Tenuta Le Mandorlaie Agriturismo romantic getaway in Tuscany emerges as a hidden gem, nestled near the captivating town of Scansano. It invites you to immerse yourself in an authentic Tuscan experience that transcends time, with a special focus on creating a romantic retreat.
A Romantic Oasis in the Heart of Tuscan Vineyards
As you approach Tenuta Le Mandorlaie, you'll step into an opulent annex thoughtfully designed to embrace not only couples but anyone in search of a romantic escape drenched in luxury. Here, modern comforts effortlessly blend with the timeless allure of the farmhouse, creating an ambiance where rustic Tuscan furnishings radiate warmth and comfort. Every moment spent here is a delightful and hassle-free experience, filled with romance and tranquility. These are the moments that turn into cherished memories, staying with you long after you leave.
Immerse Yourself in Tuscan Culture and Charm
Within the realms of our Agriturismo, a world of enriching activities eagerly awaits, offering you the opportunity to fully immerse yourself in the vibrant local culture and the treasured Tuscan way of life. Engage your senses with captivating wine tastings, where you'll savor the exquisite flavors of the estate's own wines, meticulously crafted amidst the enchanting beauty of the surrounding vineyards. Revel in engaging cooking classes that unlock the well-guarded secrets of traditional Tuscan cuisine, imparting skills and flavors that will remain etched in your memory. Explore the region's charm with guided tours that lead you through the vineyards and olive groves, where you can witness the art of winemaking and olive oil production firsthand. This immersive experience is destined to be truly unforgettable, creating cherished moments that become part of your soul.
Find Serenity in a Tuscan Oasis
For those seeking serenity and relaxation, the outdoor pool at Tenuta Le Mandorlaie beckons—a tranquil oasis surrounded by lush gardens and ancient olive trees. As you take a refreshing dip in the soothing waters or bask in the warmth of the sun, you'll be mesmerized by the awe-inspiring views of the rolling Tuscan countryside. It's a journey that transports you to a state of pure bliss, where the natural beauty of the surroundings envelopes you, and time seems to stand still.
Your Gateway to Unveiling Maremma's Hidden Treasures
Tenuta Le Mandorlaie Romantic Getaway in Tuscany is the ideal gateway to uncovering the hidden treasures of the Maremma region, especially for those seeking a romantic escape. Discover idyllic beaches that invite you to their tranquil shores, wander through charming medieval towns that whisper tales of ancient love, and lose yourselves in the untouched beauty of the region's natural parks. For wine enthusiasts in love, this is a paradise of proximity to renowned wine regions such as Chianti, Montalcino, and Montepulciano, offering endless opportunities for unforgettable wine-tasting adventures and the chance to savor the finest flavors the region has to offer, all in the company of your beloved.
Experience the Mesmerizing Fusion of Romance and Luxury
As you prepare for a Romantic Getaway in Tuscany to visit Tenuta Le Mandorlaie, get ready to be captivated by the harmonious blend of history, culture, and natural beauty that eagerly anticipates your arrival. Immerse yourself in the allure of agriturismo Scansano and embark on a transformative journey where romance, luxury, and the timeless charm of Tuscany harmoniously intertwine to create a romantic experience beyond compare. Unearth the very essence of Tuscan splendor and create memories of love that will last a lifetime amidst the vineyards of Tuscany.
Now, it's your turn to book an unforgettable romantic agriturismo stay in Tuscany at Tenuta Le Mandorlaie, and embark on this remarkable journey that promises to be a celebration of love and romance.
Our IGT Toscana Wine Products