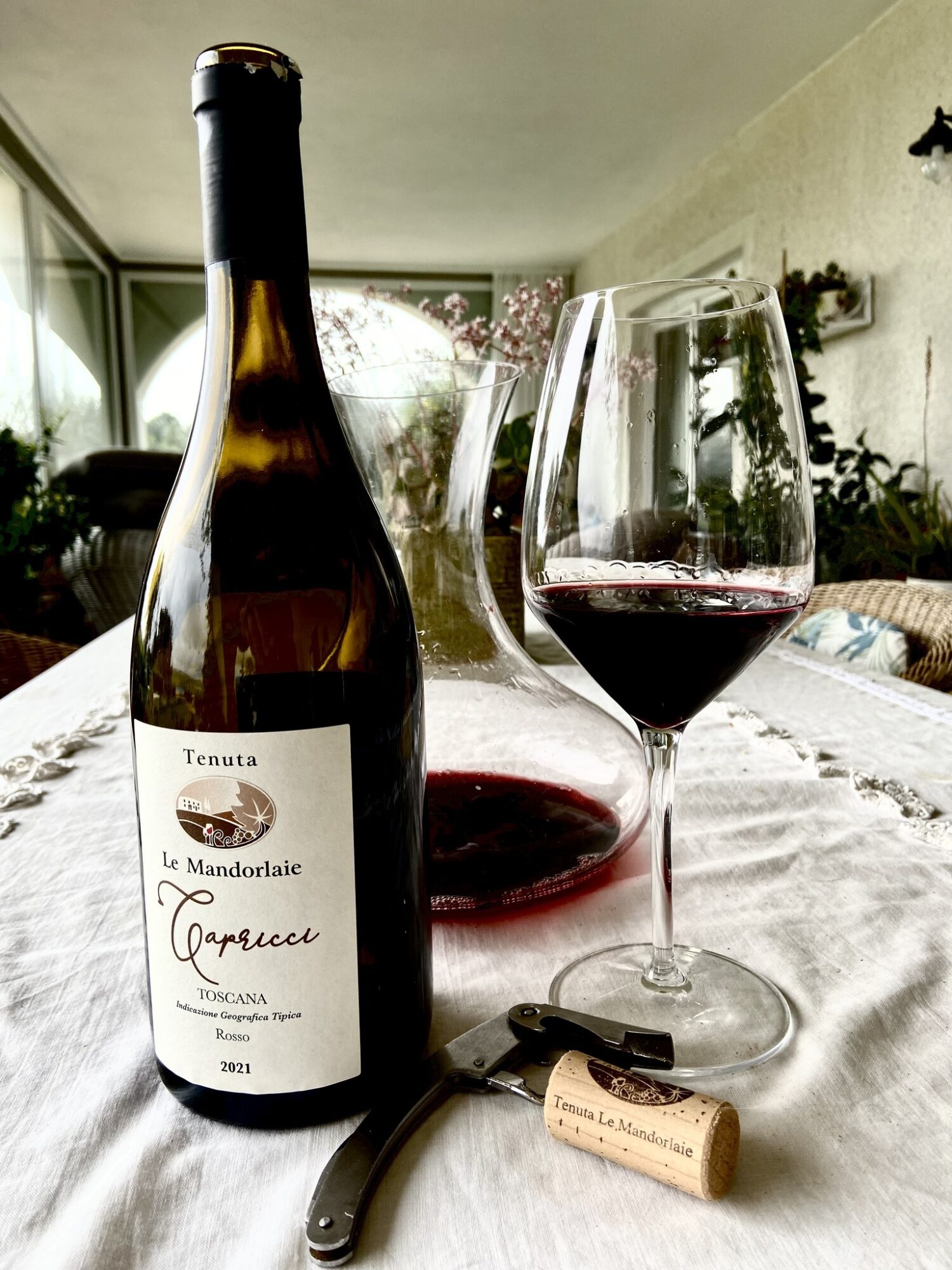 Best super Tuscan wines under 50 euro
Discover the Unparalleled Pleasure: Best Super Tuscan Wines Under 50 Euro
Prepare for an extraordinary daily indulgence with Capricci Toscana IGT Rosso, the epitome of the best Italian Super Tuscan wine under 50 euros. Embark on an enchanting journey as you succumb to the allure of this exceptional red wine, meticulously handcrafted by the renowned Tenuta Le Mandorlaie.
Immerse yourself in the tantalizing experience that awaits with each sip of this full-bodied masterpiece, carefully concocted in the heart of Tuscany. Captivating your palate, Capricci Toscana IGT Rosso harmonizes an enchanting blend of 90% Sangiovese and meticulously selected red and white grape varieties.
Shop online and buy Capricci, the best Best super Tuscan wines under 50 euro
Prepare to be captivated by the extraordinary process behind Capricci Toscana IGT Rosso. Hand-harvested grapes from the Mandorlaie locality in Scansano undergo a precise temperature-controlled fermentation, accompanied by ten days of skin maceration. This wine then matures for twelve months in stainless steel vats, followed by an additional six months in French Oak barrels. The culmination of this meticulous process is a three-month refinement in the bottle. Best served at an ideal temperature of 18°C, this exceptional creation is available in a 750ml format.
Unveil the marvel of Capricci Red Wine, the best Italian wine under 50 euros, by exploring the exquisite offerings at Tenuta Le Mandorlaie's online shop.
Introducing Capricci, the Unparalleled Italian Super Tuscan Wine Under 50 Euros
Capricci Toscana IGT Rosso 2021 not only delights the senses but also pays homage to sustainable practices. Nestled in vineyards overlooking the sea near Scansano, the grapes are nurtured by vines that have flourished for over five decades. At an elevation of 350m, the unique blend of clay and sandy soil, coupled with minimal rainfall, imparts a flavor profile that distinguishes this wine in terms of exceptional quality and character.
While IGT wines are sometimes overshadowed by their DOC/DOCG counterparts, Capricci Toscana IGT Rosso 2021 defies expectations. Embracing the freedom granted by its classification, this wine represents a harmonious blend of innovation and excellence. It captures the true essence of the land, unrestricted by the stringent regulations governing DOC/DOCG wines.
To immerse yourself in the magic of Capricci, explore the secure online shop of Tenuta Le Mandorlaie, the esteemed winemaker behind this extraordinary creation. Discover enticing offers that await you and allow the allure of Capricci Toscana IGT Rosso to captivate your senses.
Embark on a Journey with Tenuta Le Mandorlaie, the Essence of Tuscan Excellence
Tenuta Le Mandorlaie, a distinguished Tuscan winery renowned for its commitment to quality, offers more than just exceptional wines. In the scenic region of Scansano, this estate also produces exquisite extra virgin olive oil, adding to the symphony of taste waiting to be explored. Uncover the essence of Tuscan excellence as you delve into the world of Tenuta Le Mandorlaie.
Capricci Toscana IGT Rosso carries a unique identity bestowed upon it by the IGT classification, Indicazione Geografica Tipica. This designation signifies the wine's origin and grants winemakers the flexibility to explore diverse grape varieties and innovative winemaking techniques. Grown within specific geographic boundaries, IGT wines embody the harmonious marriage of tradition and innovation.
Shop online and buy Capricci, the best Best super Tuscan wines under 50 euro
Our IGT Toscana Wine Products