Morellino Di Scansano wine – A Tuscan Treasure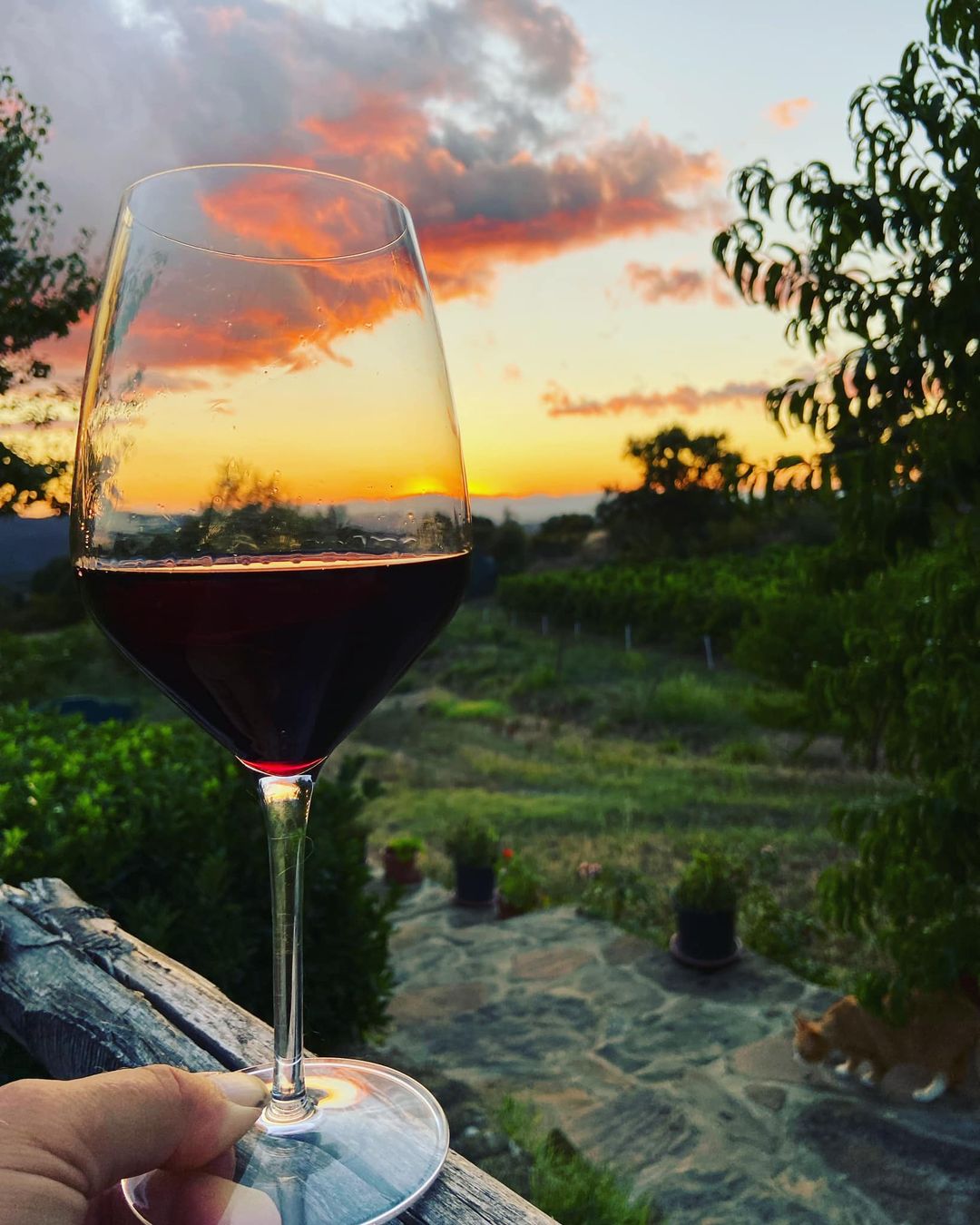 Morellino di Scansano is a red wine that hails from the picturesque region Scansano in Maremma, Tuscany, Italy. It's often referred to as the hidden gem of Tuscan wines, overshadowed by its more famous cousins like Chianti and Brunello di Montalcino. However, Morellino di Scansano created from Sangiovese grapes has a unique and charming character all its own, making it a wine worth exploring.
Historical Roots
The history of Morellino di Scansano dates back centuries. Its roots can be traced to the ancient Etruscans, who cultivated grapes in this region long before the Romans. The name "Morellino" is thought to be derived from the Italian word "morello," meaning blackish-red, which aptly describes the wine's color.
Grapes and Terroir
Morellino di Scansano is primarily made from the Sangiovese grape, known locally as "Morellino." This grape thrives in the unique terroir of the Scansano region. The terroir, characterized by a combination of Mediterranean climate, rolling hills, and well-drained soils, imparts distinctive qualities to the wine. It's this terroir that gives Morellino di Scansano its bright acidity, rich fruit flavors, and a touch of minerality.
Winemaking Process
The winemaking process for Morellino di Scansano combines tradition with modern techniques. The Sangiovese grapes are carefully harvested, and the fermentation process is closely monitored to extract the best flavors. The wine is typically aged in a combination of oak and stainless steel to develop its complexity while preserving its fruit-forward character.
Tasting Notes
When you pour a glass of Morellino di Scansano, you'll be greeted by a beautiful ruby-red color. On the nose, you can expect aromas of ripe red fruits like cherry and raspberry, accompanied by floral and herbal notes. The palate offers a harmonious blend of fruit, acidity, and soft tannins. It's a medium-bodied wine with a smooth and elegant finish.
Food Pairing
One of the joys of Morellino di Scansano is its versatility when it comes to food pairing. It pairs wonderfully with classic Tuscan dishes like pasta with tomato sauce, grilled meats, and aged cheeses. However, it's equally at home alongside international cuisine, making it a great choice for a wide range of dining experiences.
Rising Prominence
While Morellino di Scansano may have been overshadowed by its more famous Tuscan counterparts in the past, it's steadily gaining recognition on the global stage. Wine enthusiasts are discovering its charm and quality, leading to increased exports and critical acclaim.
In conclusion, Morellino di Scansano is a wine that encapsulates the essence of Tuscany. Its rich history, unique terroir, and approachable character make it a wine that's both intriguing and accessible. Whether you're a seasoned wine connoisseur or someone looking to explore Tuscan wines for the first time, Morellino di Scansano is a delightful choice that won't disappoint.
Our Sangiovese IGT Toscana red wine offers