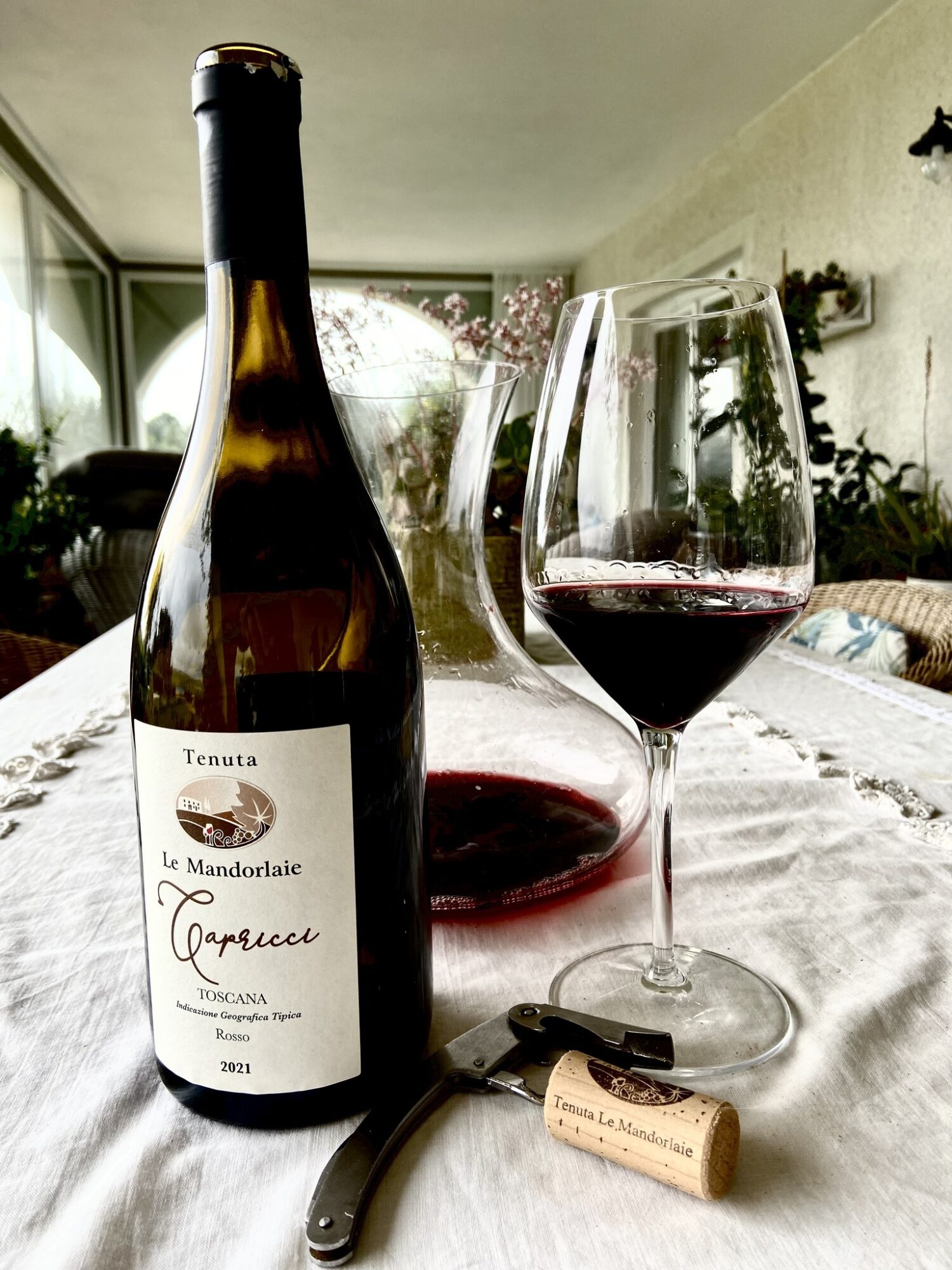 Is Capricci Morellino di Scansano Wine?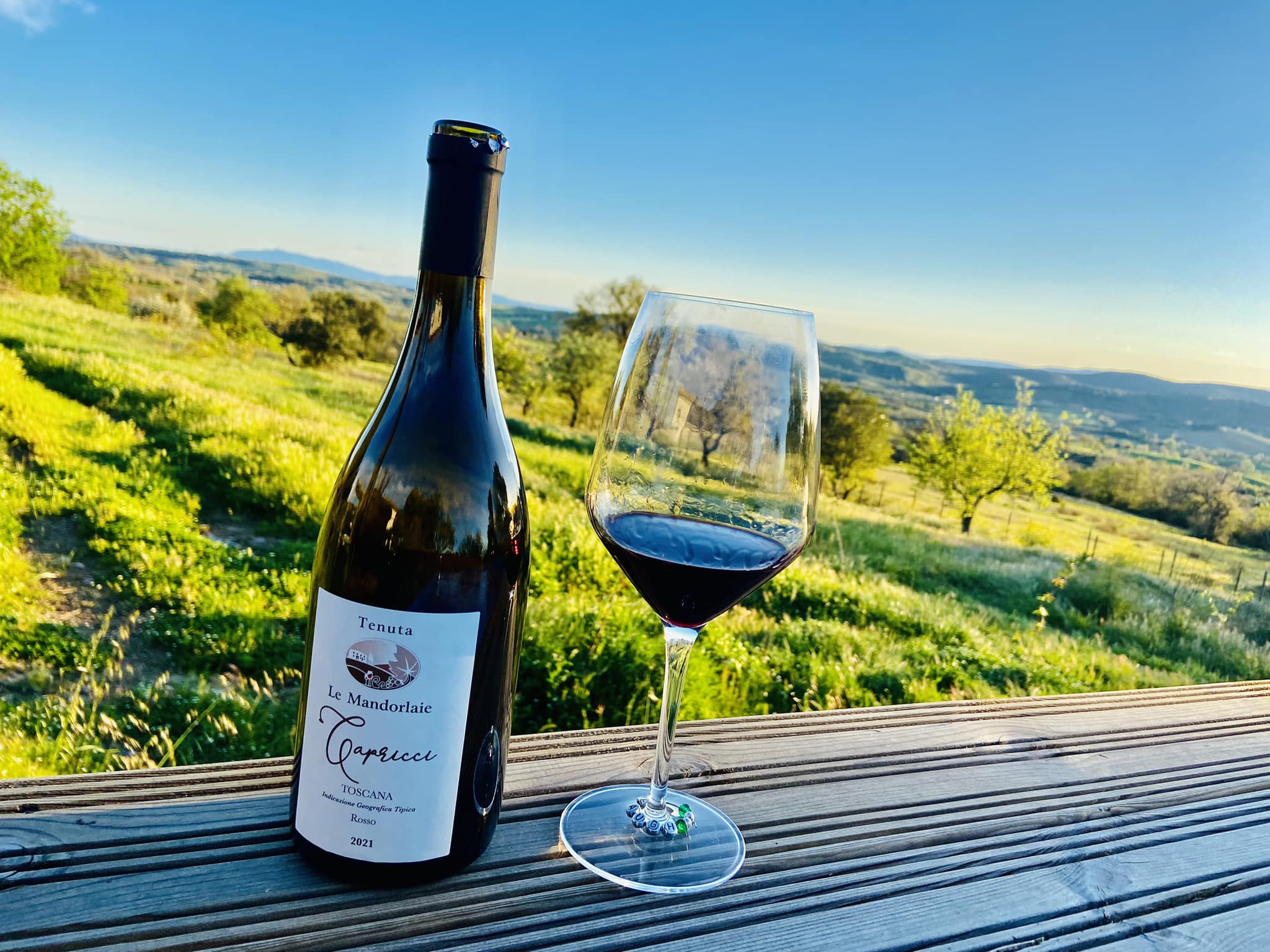 Capricci IGT Toscana Rosso has emerged as a symbol of exquisite winemaking, rooted in the heart of the picturesque Tuscan region. Yet, for those seeking clarity on whether Capricci is indeed a Morellino di Scansano wine, this exploration will unveil the intricacies of Capricci and its distinct identity.
Capricci: The Essence of Tuscany
Capricci, celebrated for its full-bodied IGT Toscana Rosso wine, represents a captivating journey through the vineyards of Scansano, Tuscany. Crafted with precision and passion, this wine embodies the very spirit of the region.
The Blend of Flavors:
At the core of Capricci lies the IGT Toscana Rosso, a wine that epitomizes the artistry of blending. Composed of 90% Sangiovese grapes, a hallmark of Tuscan winemaking, and a harmonious fusion of 10% other red and white varietals, this wine weaves together a tapestry of flavors.
The Terroir of Scansano
Mandorlaie, a locality within Scansano, Tuscany, serves as the cradle of Capricci's grapes. Here, the vines, aged more than half a century, thrive in a unique terroir. The combination of clay and sandy soil, coupled with an elevation of 350 meters above sea level, imparts distinct characteristics to the grapes.
Winemaking Artistry
Every step in the creation of Capricci IGT Toscana Rosso is a testament to meticulous care. Hand-harvesting, with an emphasis on individual bunch selection, ensures the finest grapes. The controlled fermentation process at 25°C, complemented by a generous 10-day maceration with the skins, brings the wine to life.
The journey continues as the wine matures for 12 months in stainless steel vats, preserving the essence of the fruit. Subsequently, it spends an additional nine months in French Oak barrels, infusing complexity and elegance. Finally, a three-month period of bottle aging completes the transformation.
A Symphony of Taste:
Pouring a glass of Capricci IGT Toscana Rosso is an invitation to savor the essence of Tuscany. The wine's robust body and strong structure make it a splendid companion for a variety of culinary delights. Pair it with antipasti of crostini and cold cuts or elevate your pasta dishes with flavorful sauces. Serve it at a temperature of 18°C, and enjoy it in a 750ml format.
Understanding Morellino di Scansano:
To answer the question of whether Capricci is Morellino di Scansano, it's essential to explore the characteristics of Morellino di Scansano wine. Morellino di Scansano is a DOCG (Denominazione di Origine Controllata e Garantita) wine, a prestigious classification in Italian winemaking. It is exclusively crafted in the Maremma region, specifically in the town of Scansano. The primary grape variety used in Morellino di Scansano is Sangiovese, which shares its heritage with Capricci.
The Distinct Identity of Capricci
While both Capricci and Morellino di Scansano share Sangiovese as a common thread, Capricci distinguishes itself in several ways:
IGT Classification: Capricci proudly carries the IGT Toscana (Indicazione Geografica Tipica) classification. Unlike DOCG wines, IGT wines have more flexibility in grape varieties and winemaking techniques. This classification empowers winemakers with creative freedom, resulting in wines that express the essence of the land and the artistry of the winemaker.
Terroir: Capricci's terroir in the Mandorlaie locality imparts unique characteristics to the grapes. The blend of clay and sandy soil, combined with the elevation above sea level, creates a distinct flavor profile.
Winemaking Process: Capricci follows a meticulous winemaking process, including individual bunch selection and careful aging in stainless steel vats and French Oak barrels. This process contributes to the wine's complexity and elegance.
Identity and Brand: Capricci is a brand with its own identity and heritage. While it draws inspiration from the Tuscan winemaking tradition, it represents a unique expression of the region.
In summary, Capricci is not Morellino di Scansano wine; it is a distinct expression of Tuscan winemaking, crafted with meticulous care and artistic precision. Its IGT classification, terroir, and winemaking process set it apart, offering wine enthusiasts a unique and delightful experience that reflects the essence of Tuscany.
Experience Capricci:
For those seeking to experience the enchantment of Capricci Fine Wine Limited Production Tuscany, the journey begins by connecting directly with the winemaker, Tenuta Le Mandorlaie. Their secure online shop offers a gateway to the world of Capricci, where delightful offers await those eager to savor the essence of Tuscany in a bottle.
About Tenuta Le Mandorlaie:
Tenuta Le Mandorlaie is more than a winery; it is a legacy of craftsmanship and flavor. Nestled in the Scansano area of Tuscany, Italy, Tenuta Le Mandorlaie is renowned for producing exceptional IGT wines and IGP extra virgin olive oil, each reflecting the unique terroir of the region.
In Conclusion, Is Capricci Morellino di Scansano Wine?
Capricci Fine Wine Limited Production Tuscany, with its captivating IGT Toscana Rosso, stands as a testament to the artistry and tradition of Tuscan winemaking. While it shares the Sangiovese grape with Morellino di Scansano, it offers a distinct and delightful experience that is uniquely Capricci. Explore its world, and embark on a journey through the flavors of Tuscany.
Our IGT Toscana Wine Products