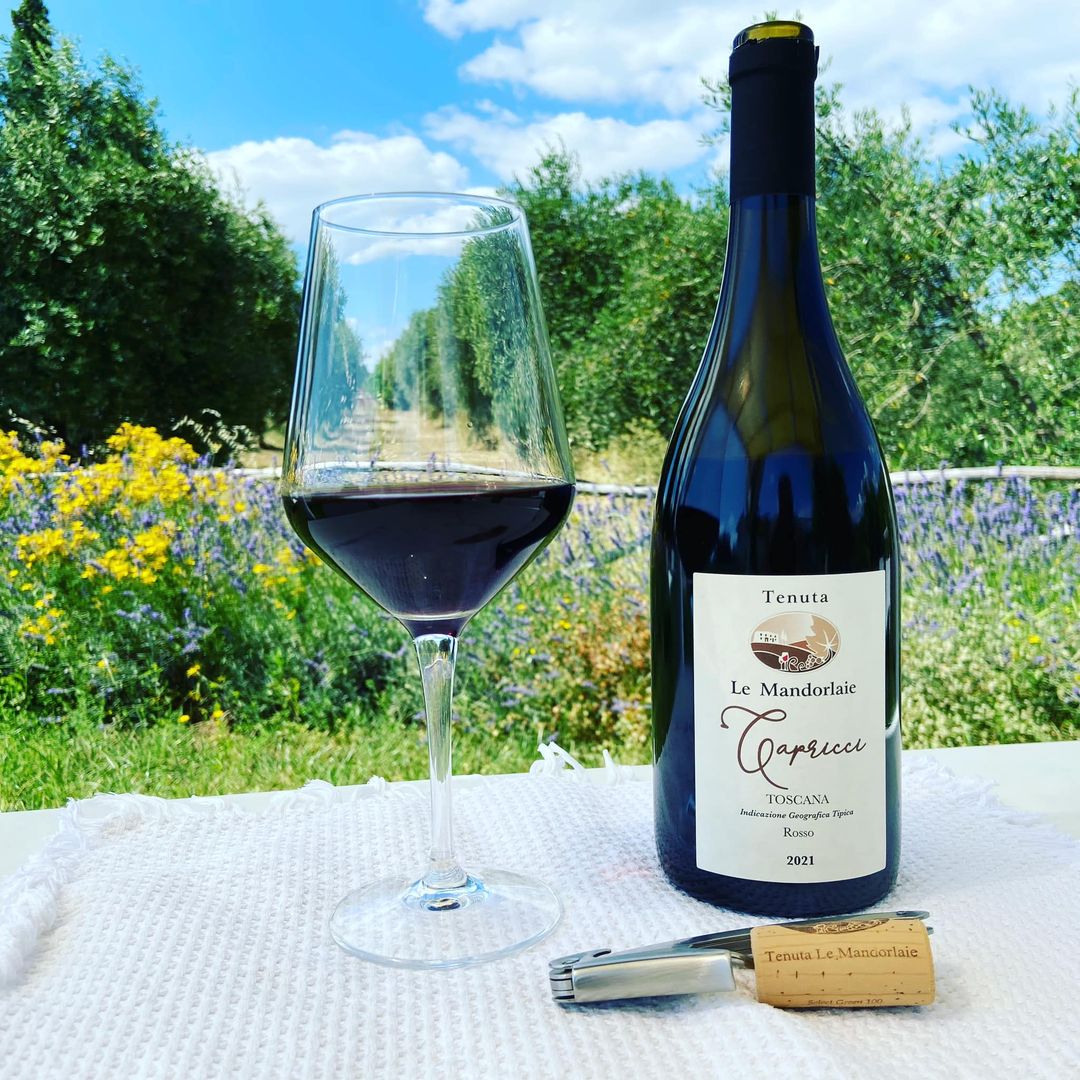 Sustainable vineyard Tuscany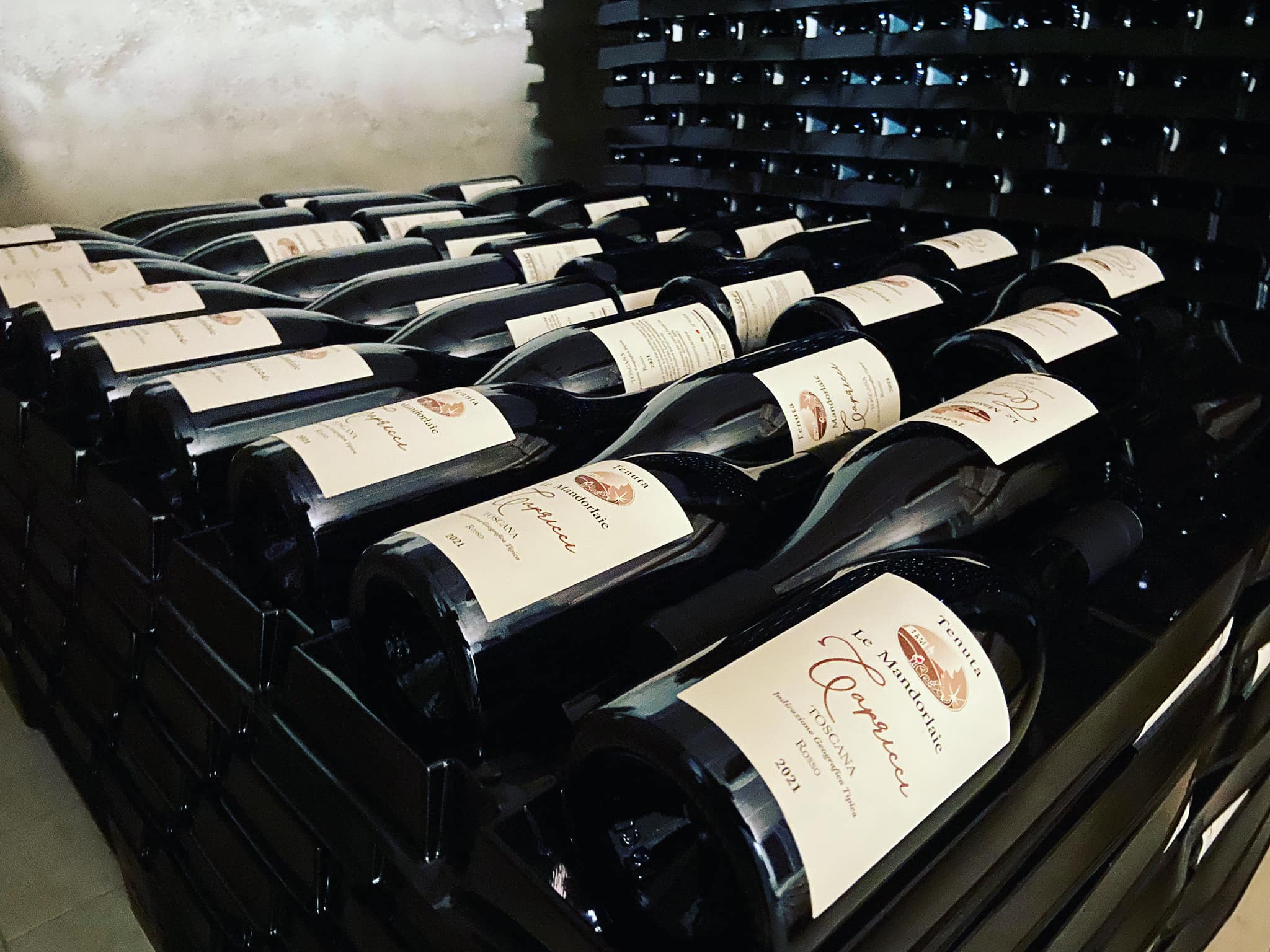 At Tenuta Le Mandorlaie we are always working hard to create an even more sustainable vineyard Tuscany, for us this involves adopting new practices that minimize our environmental impact, support biodiversity and promote social responsibility.
Here are several areas that we are working on to increase our sustainable vineyard
Soil Management
Cover Cropping, Sustainable vineyard Tuscany we plant cover crops between vine rows to prevent erosion, improve soil fertility, and promote biodiversity, the cover crops create energy in the form of nitrogen in the soil, which is in turn used by the vines.
Composting
We use compost made from organic waste and cover crops to enhance soil structure and provide essential nutrients to the vines, it enhances the soils ability to retain water and therefore helps our water conservation.
Water Conservation
We have implemented a computer controlled efficient drip irrigation system to minimize our water usage and deliver water directly to the vines' root zones, this reduces the amount of water used to irrigate.
Pest and Disease Management
Integrated Pest Management (IPM), we monitor pest populations and implement a holistic approach to pest control, combining natural predators and cultural practices, including ensuring beneficial insects like ladybugs or predatory mites can thrive in their eco system to control pests naturally.
Biodiversity and Habitat Enhancement
Wildlife Corridors are for the deer, wild boar and other animals that live in the land and forests around us in Maremma, we designate areas for wildlife corridors that will support local ecosystems and encourage biodiversity.
Hedgerows
Between our fields, we add too, and maintain native vegetation, this is also along the vineyard borders to provide habitat for beneficial insects and birds.
Energy Efficiency
For renewable energy we have installed solar panels to power vineyard operations, we also added batteries so that power is provided through the night, we also invested in energy efficient equipment, from bulbs, through to irrigation pumps.
Waste Management and Recycling
We have implemented a comprehensive recycling program for materials used in the vineyard, winery and our agriturismo, this includes glass, plastic, and cardboard. We also work to reduce packaging waste and explore alternatives like reusable or biodegradable packaging materials.
Social Responsibility
Ensuring fair wages, safe working conditions and social benefits for vineyard workers is vital in our Sustainable vineyard Tuscany, as well as ensuring we are active with, and support local communities through initiatives and projects.
Certifications, Organic & BIO
We have obtained our organic certification, after a three year conversion process, demonstrating that we adhere to organic farming standards.
We know Implementing these practices in our organic vineyard and farm in Maremma, Tuscany contributes to a more sustainable and environmentally friendly operation while enhancing the quality of your grapes and wines, we hope that when you visit we can show you all the work we do to ensure sustainability.
Our IGT Toscana Wine Products