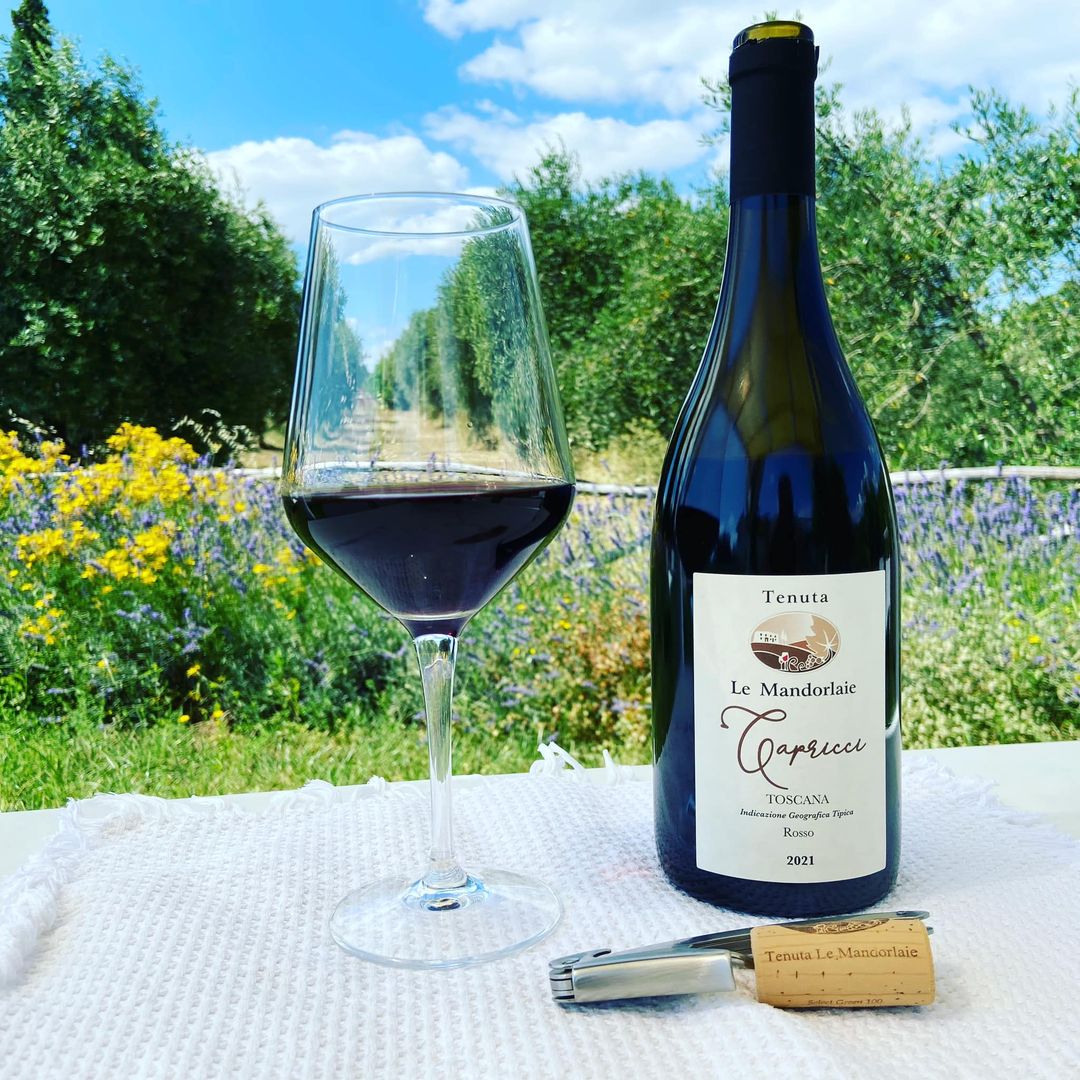 Vinventions sustainable Nomacorc wine corks

Tenuta Le Mandorlaie uses Nomacorc
When we were creating our Capricci IGT Toscana Rosso oak aged red wine from Maremma, Tuscany we wanted to make sure we choose only the best products when it came to glass bottles, corks and cork covers. For this reason after research we determined that we wanted to use Nomacorc the synthetic cork system from Vinventions. We are very happy with our choice, so wanted to tell you more about the green line Nomacorc corks that we chose.
Who is Vinventions?
Nomacorc is a brand of synthetic corks from the Vinventions company that specializes in producing synthetic eco friendly wine closures, particularly synthetic corks. Synthetic corks are an alternative to traditional natural corks used for sealing wine bottles. The company was founded in 1999 and has since become a well-known name in the wine industry for its innovative closures.
Key information about Nomacorc
Synthetic Corks: Nomacorc's primary product is synthetic wine closures, which are designed to mimic the appearance and performance of natural cork while offering several advantages. These synthetic corks are made from a blend of food-grade polymers, and they are engineered to provide consistent and reliable oxygen transfer rates to help preserve the quality and freshness of wine.
Variety of Closures
Nomacorc offers a range of synthetic closures, including different designs and oxygen permeability levels to suit the needs of various types of wines. Some of their closures are known for their ability to provide consistent oxygen ingress, which can be essential for wine aging and maturation.
Renewable Materials: Green Line closures are manufactured using a significant percentage of renewable, plant-based materials. Specifically, they are made from bio-based polymers derived from sugarcane.
Oxygen Management
One of the notable features of Nomacorc closures is their focus on oxygen management. Winemakers can choose closures with specific oxygen permeability rates to control how much oxygen interacts with the wine over time. This is crucial for maintaining wine freshness and aging potential.
Sustainability
Nomacorc has also been recognized for its commitment to sustainability. The company developed a product line called "PlantCorc" that uses bio-based materials derived from sugarcane, making these closures more environmentally friendly.
Recyclable: Nomacorc Green Line closures are designed to be recyclable. This contributes to reducing waste in the wine industry and promoting sustainability.
Global Presence
Nomacorc's synthetic corks are widely used in the wine industry worldwide, and the company has a global presence, serving both small boutique wineries and large wine producers.
Advantages of Nomacorc
The use of synthetic corks has certain advantages over natural corks. They are less prone to cork taint, which can negatively affect the wine's flavor, and they provide a consistent seal, reducing the risk of wine spoilage due to leakage or oxidation. Additionally, they are easy to open and reseal, making them convenient for consumers.
Nomacorc's products have been used by many wineries and have contributed to the ongoing evolution of wine closures. The company's commitment to innovation, sustainability, and oxygen management has made it a prominent player in the wine closure industry.
Reduced Carbon Footprint: The use of renewable, bio-based materials helps reduce the carbon footprint associated with the production of these closures, making them more environmentally friendly compared to some other closure options.
Learn more about the Vinventions Nomacorc system on the Vinventions website
Our Nomacorc IGT Toscana Wine Products