Agriturismo Maremma with swimming pool
If you are looking to spend some time in unspoilt Tuscany, whilst enjoying sightseeing many of the hilltop villages in the area or visiting the museums and many of the open air architectural sites then it would be great if you would consider using Tenuta Le Mandorlaie as your base.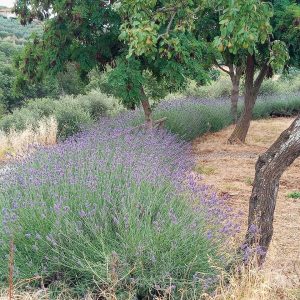 We work hard to make sure our organic farm that produces extra virgin olive oil and our own range of reserve organic wine is ready for you, our guests. We are a small but high quality agriturismo and offer the chance to stay in your own cottage surrounded by your own garden with trees, lavender, roses and more.
When you stay with us, as we an agriturismo with swimming pool you have access to our pool and pool gardens area the perfect place to relax after a mornings sightseeing. You can relax under the shade, enjoy a read, a good book or a bottle of our wine all the time enjoying thew views of Maremma and the sea.
We welcome all our guests and hope that you can visit us, and enjoy Maremma Tuscany with us, it's perfect to tour, or to just come and relax, there is a lot to do for everyone, from beach visits, gold, cycling, wine tasting and food pairing meals.