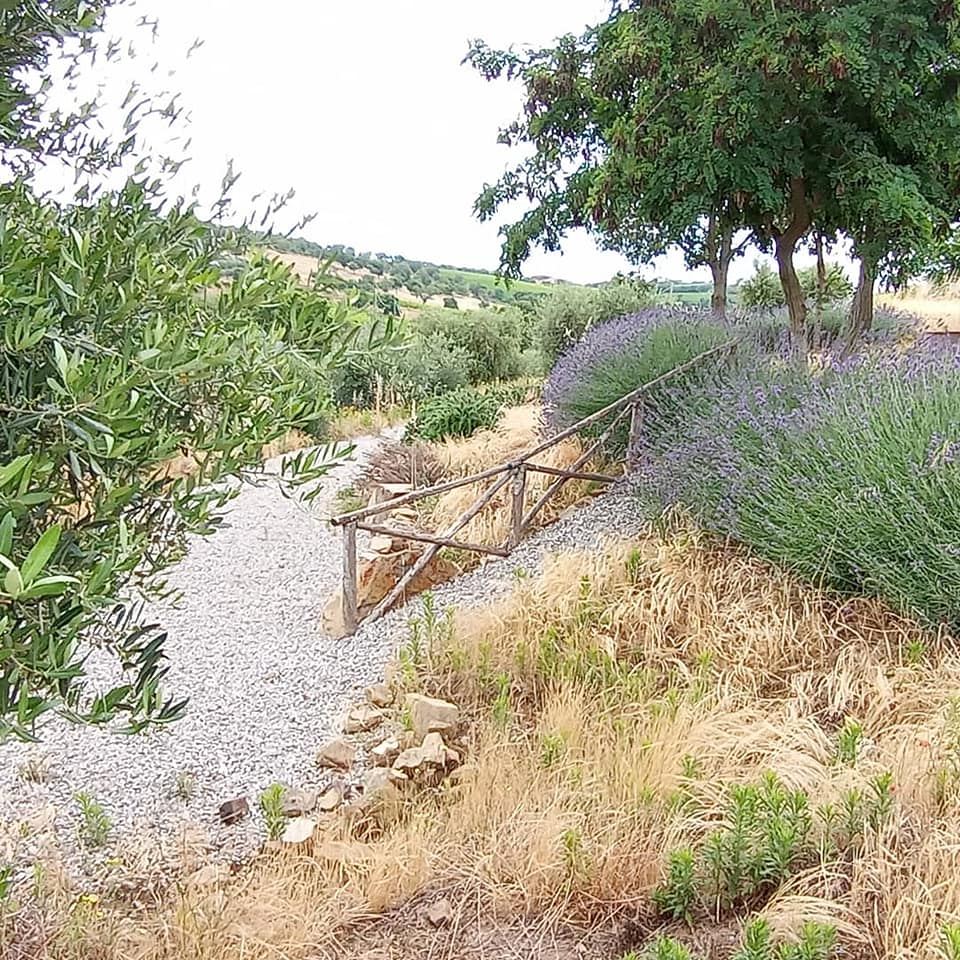 Agriturismo Scansano – Tenuta Le Mandorlaie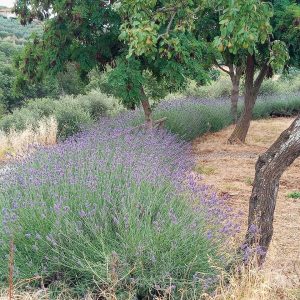 Are you looking for a luxurious Agriturismo Scansano? Tenuta Le Mandorlaie offers you the chance to stay in luxury in Lavender cottage, your personal retreat in Maremma and surrounded by olive groves and vineyards, in the heart of Maremma and only 15 minutes from Scansano.
Our cottage is perfect for two is totally self contained and offers you luxury and total privacy. Surrounded by its own garden, it has relaxation areas on its own lawn and under the trees surrounding the property and with views over the olive groves and vines, all the way to the sea, enjoying tranquility any time of the day is possible.
The location of Tenuta Le Mandorlaie gives you the chance to explore all the hilltop villages and coastal towns of Tuscany, may small historic towns, vineyards and beaches are less than 30 minutes away with Rome 1.5hrs drive, as Pisa 1.5hrs drive also.
We look forward to welcoming you to stay with us, in privacy and security in the heart of Maremma. To book, please contact us
Check availability and Book your stay
You can view the availability of Lavender Cottage at Tenuta Le Mandorlaie below. Alternatively you can email [email protected] with your booking enquiry
Lavender Cottage
From Lavender cottage's garden you have views towards the sea and also across the olive groves and vineyards of the valley of Mandorlaie.
The cottage is perfect for both short or longer stays, giving you the chance to use the area of Mandorlaie as your base to explore Maremma.

The layout of the cottage has been created to maximise space and light, and the main room consists of a lounge and bedroom, with an en-suite bathroom and separate kitchen leading to the terrace and garden.
Cottage amenities include
kitchen with fridge/freezer, hob, kettle, toaster and coffee machine.

On the terrace there is also a wood/charcoal bbq giving you the opportunity to create amazing food if you wish and eat in your private dining area.
Relax in the pool
With sun loungers and gazebos on the pool lawns you can relax in the shade or on the sun deck loungers next to the pool.
Space for you, and your pets if you wish
We are a pet friendly agriturismo with a garden area of 30,000sq metres surrounded with a 2 metre high fence allowing your pet to run through the olive groves and enjoy outdoor space. Just so you are aware, on the farm we have both cats and dogs that are also free to enjoy the outdoor space.
Starting From
€
130
Per Night
Availability Calendar
***Prices may change depending on the number of guests and on the number of nights of stay.
September 2023
Sun
Mon
Tue
Wed
Thu
Fri
Sat
October 2023
Sun
Mon
Tue
Wed
Thu
Fri
Sat
November 2023
Sun
Mon
Tue
Wed
Thu
Fri
Sat
December 2023
Sun
Mon
Tue
Wed
Thu
Fri
Sat
January 2024
Sun
Mon
Tue
Wed
Thu
Fri
Sat
February 2024
Sun
Mon
Tue
Wed
Thu
Fri
Sat
Select a Check-in and Check-out Date