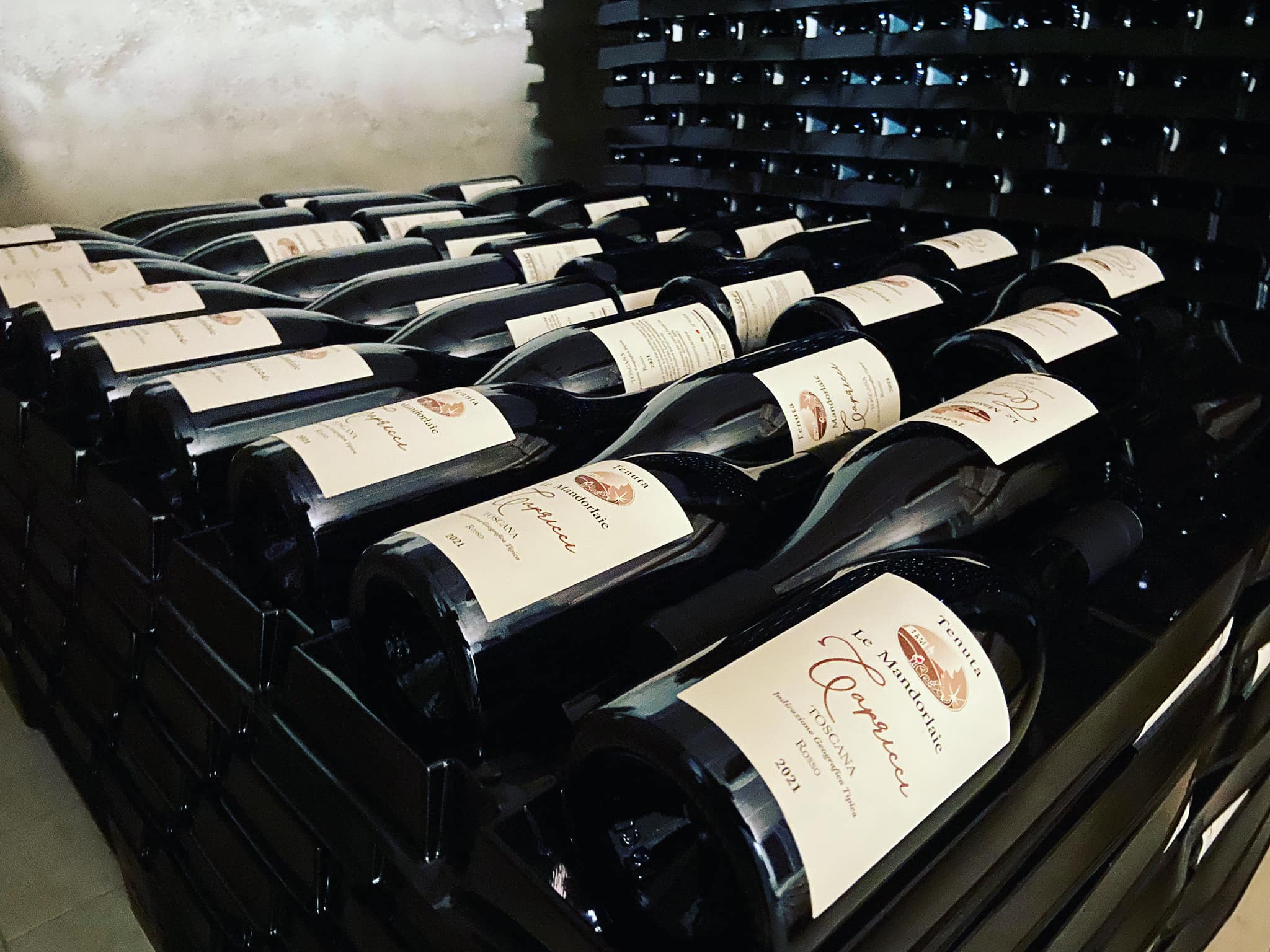 Best Tuscan red wine
Capricci IGT Toscana Rosso, The Best Tuscan Red Wine
Indulge in the exceptional allure of Capricci IGT Toscana Rosso that promises a special experience every day. Crafted with precision and passion, this remarkable red wine stands as one of the finest expressions of Tuscany's winemaking prowess.
A Symphony of Flavors from Tuscany's Heartland
At the heart of Maremma Tuscany, where the Mandorlaie locality in Scansano embraces the sun-kissed hills, Capricci IGT Toscana Rosso comes to life. Its blend comprises 90% Sangiovese grapes and 10% other red and white varieties, all carefully hand-harvested to ensure a symphony of flavors that truly embodies the essence of this enchanting land.
Crafted with Care, Embracing Tradition
The journey of Capricci unfolds meticulously. After fermentation at controlled temperatures, coupled with a ten-day maceration period involving the skins, the wine matures for 12 months within stainless steel vats. Subsequently, it finds its balance during six months of refinement in French Oak barrels and further evolves for three months in the bottle. The result is a wine that captivates the senses with its rich and complex profile. To experience its full magic, serve Capricci IGT Toscana Rosso at 18°C and indulge in its exquisite 750ml format.
A Tale of Terroir: Maremma's Unique Influence
The allure of Capricci goes beyond its crafting process. The terroir of the vineyard, situated at an elevation of 350m above sea level, boasts a captivating mix of clay and sandy soil. This distinctive blend, coupled with the region's minimal rainfall, results in grapes that carry an enhanced and refined flavor profile. The 90% Sangiovese and 10% other red and white grapes that compose Capricci are meticulously hand-harvested from the locality of Mandorlaie, Scansano, Tuscany, celebrating the essence of this captivating land.
A Flavorful Revelation: The Taste of Tradition
As a full-bodied wine with a robust structure, Capricci Toscana IGT Rosso 2021 is the perfect companion for a variety of culinary delights. Pair it with antipasti of crostini and cold cuts to create a harmonious symphony of flavors. Its richness also complements pasta dishes adorned with flavorful sauces, enhancing each bite with a touch of sophistication. Serving it at an ideal temperature of 18°C allows its intricate flavors to flourish, ensuring an unforgettable dining experience. Enjoy this masterpiece in the 750ml format and relish its charms every day.
Embracing Excellence: The Best Tuscan Red Wine
Capricci Toscana IGT Rosso 2021 exemplifies the excellence that thrives within the IGT category. While Toscana IGT Rosso wines are occasionally overshadowed by their DOC/DOCG counterparts, Capricci is a testament to the remarkable potential found within this category. The IGT classification provides winemakers with the artistic freedom to craft wines that transcend conventions, resulting in exceptional creations like Capricci Toscana IGT Rosso 2021, a true masterpiece that continues to impress and captivate.
Unveil the Magic: Purchase Capricci from the Source
Seize the opportunity to experience the magic of Capricci IGT Toscana Rosso firsthand. The source of this exceptional wine, Tenuta Le Mandorlaie, extends a direct invitation to acquire Capricci through their secure online shop. Explore the world of Capricci and immerse yourself in the essence of Maremma's finest red wines. Don't miss the chance to enjoy this exceptional experience, one bottle at a time.
Elevate Your Senses: The Best Tuscan Red Wine Beckons
Are you ready to experience the best Tuscan red wine? Unlock the sensory journey that Capricci IGT Toscana Rosso offers. Delve into its captivating flavors, indulge in its rich history, and savor the essence of Maremma Tuscany with each sip. Visit Tenuta Le Mandorlaie's secure online shop now and make Capricci a part of your everyday extraordinary moments.
Our IGT Toscana Wine Products