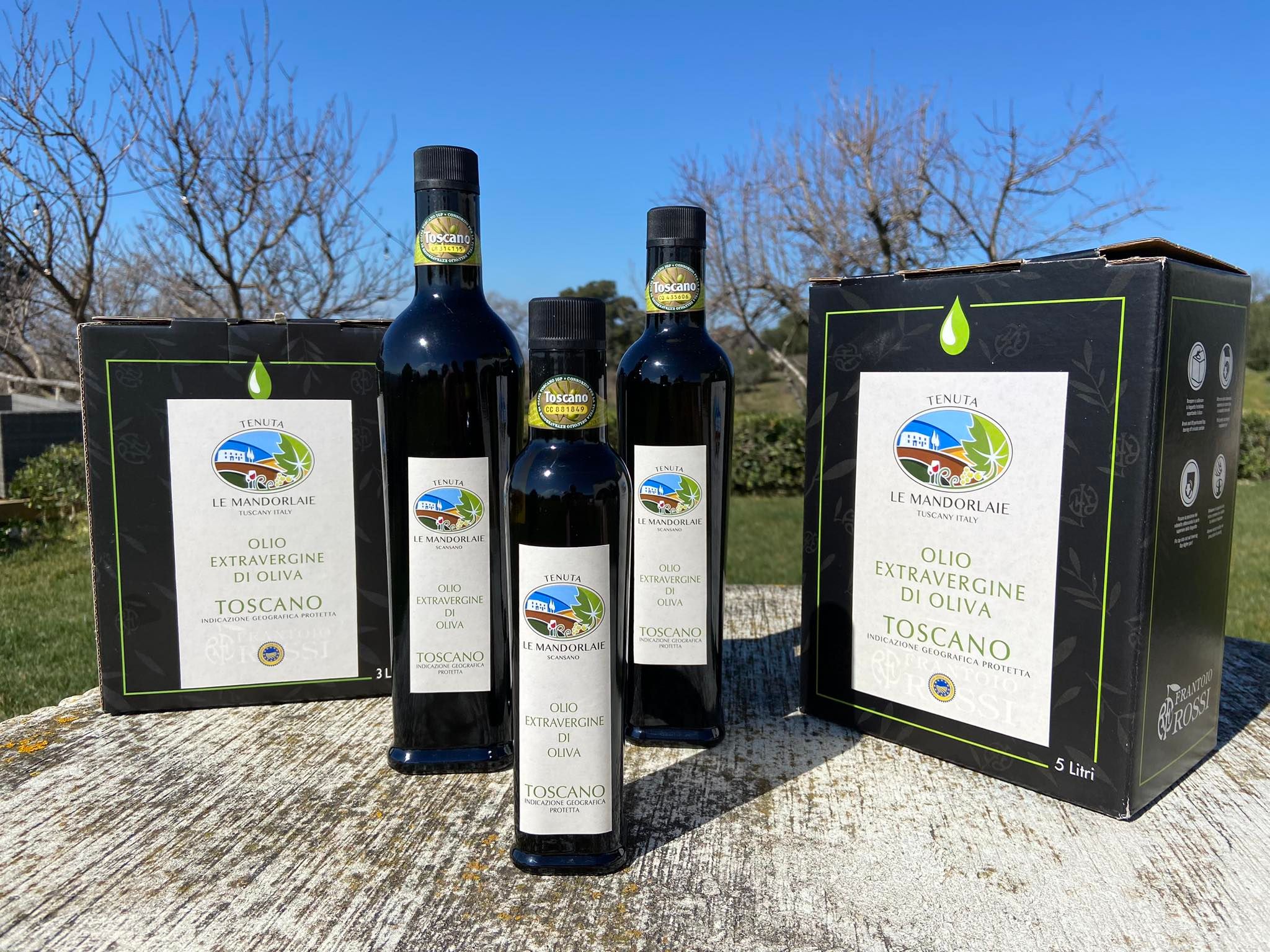 Buy Extra Virgin Olive Oil online IGP

Our Extra Virgin Olive Oil
Indulge in the essence of our remarkable journey as we await the bountiful harvest of our beloved olive trees. Join us in celebrating the birth of our extra virgin olive oil 'IGP Olive Oil Toscana', an extraordinary creation that embodies the spirit of Tuscany. This year has proven to be a formidable challenge for us, as well as countless others affected by the far-reaching consequences of climate change. In the idyllic region of Maremma Tuscany, we endured prolonged periods of scorching heat and scarce rainfall, enduring a grueling four-month stretch.
Yet, as fortune would have it, the heavens opened up, gracing Maremma with life-giving rain just when we needed it most. This timely arrival ensured the fruition of another year's olive crop, ready to be transformed into our exceptional, organically cultivated IGP extra virgin olive oil Toscana.
Organic farming, quality and sustainability over quantity
As a humble organic farm, our production of this liquid gold is inherently limited. Typically yielding between 800 and 1000 liters, we strongly advise reserving your share of the 2022 harvest IGP extra virgin olive oil without delay.
To secure your extra virgin olive oil or embark on a delightful shopping experience at Tenuta Le Mandorlaie, simply reach out to us directly at [email protected] or visit our meticulously secure online store.
Our IGP Olive Oil Toscana products