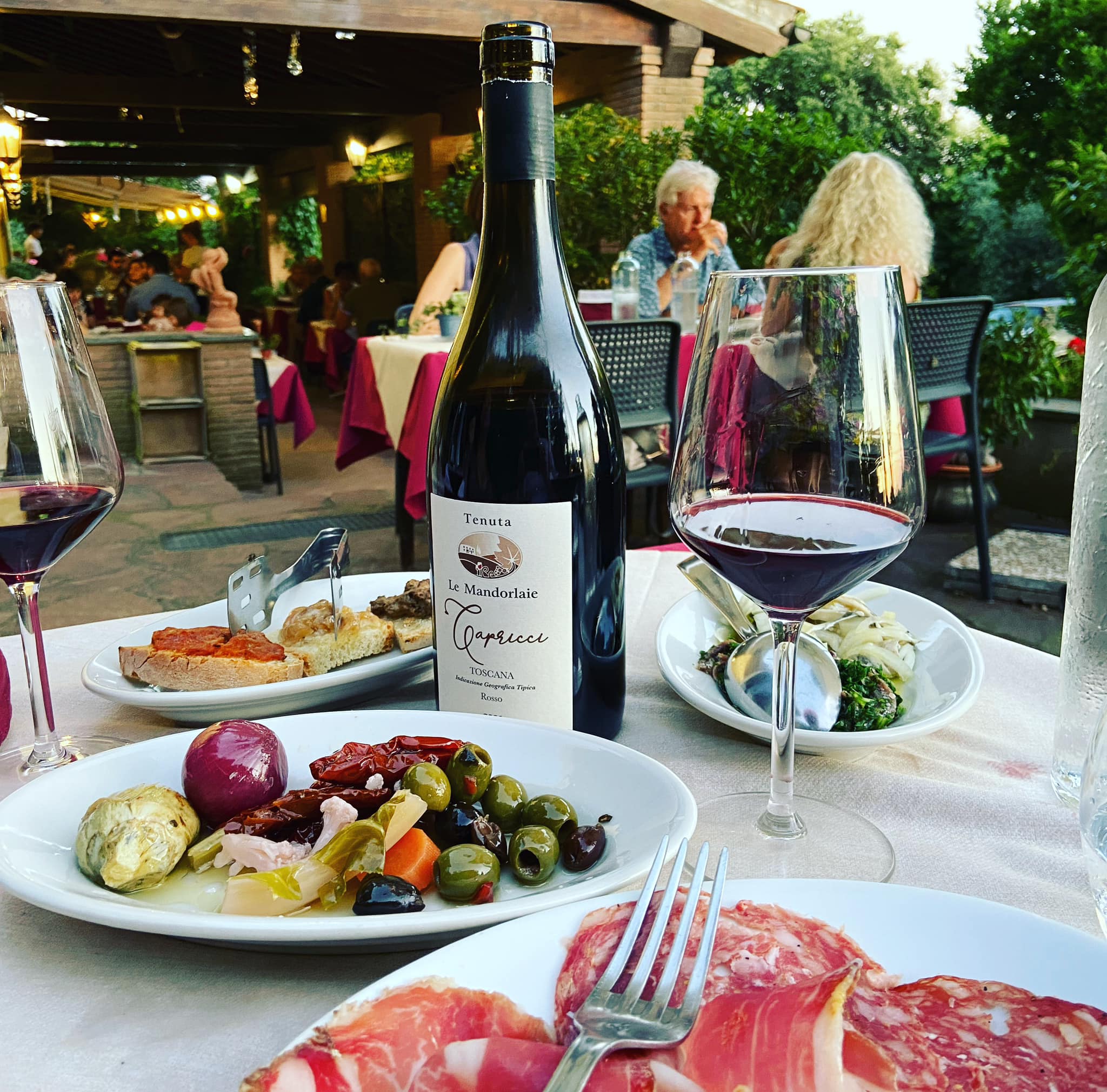 Capricci Data Sheet – Scheda Tecnica IGT Toscana Rosso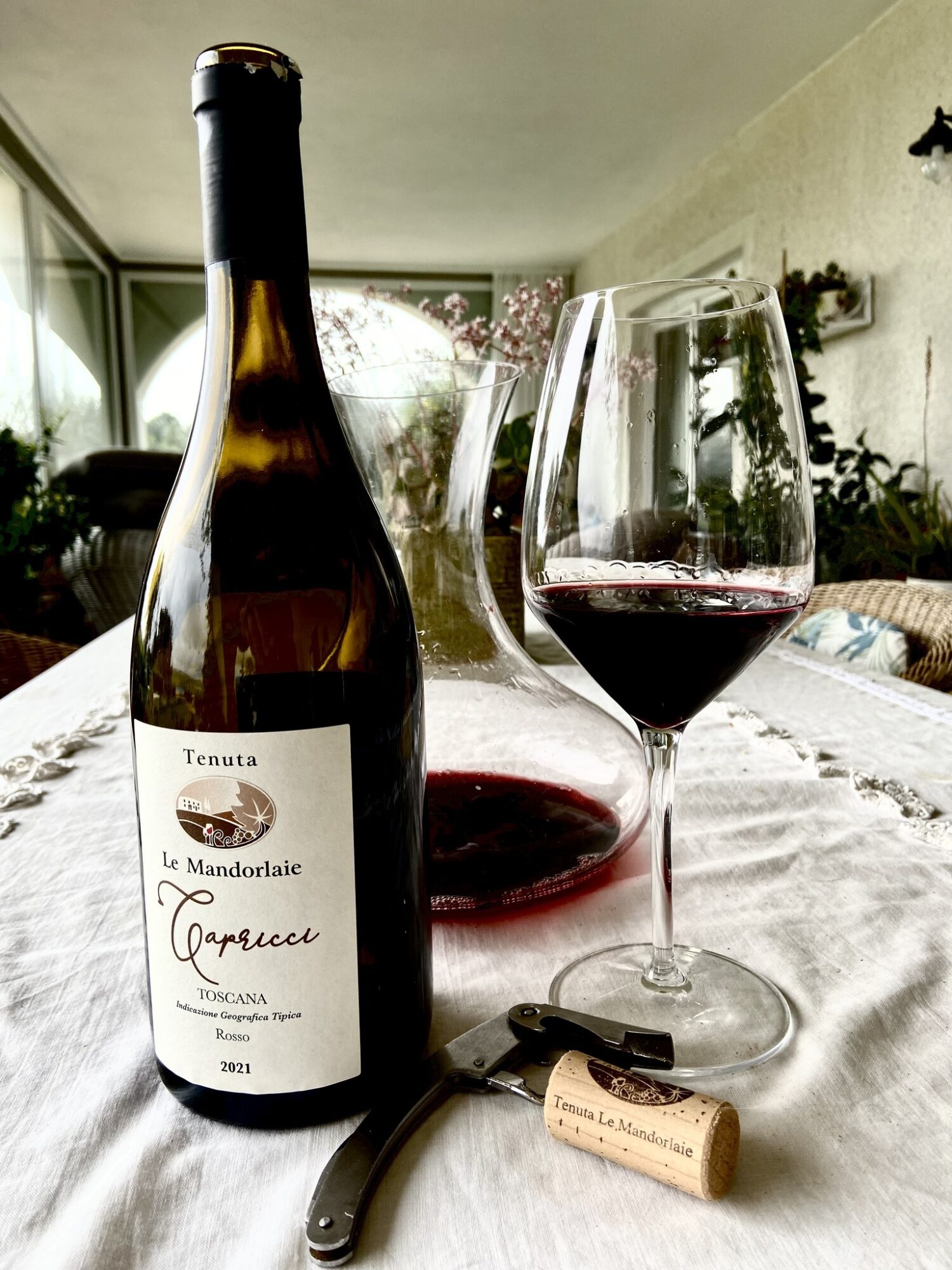 If you are looking for an incredibly interesting, full bodied single vineyard red wine from Maremma Tuscany, then our oak aged IGT Toscana Rosso is for you. Created from our 70 year old vines, our organic farming methods ensure we produce the very best wine we can using sustainable farming and vineyard methods. We are close to the sea, and the sea breeze affects the taste and flavour of the wines in the area, bringing and extra dimension to the unique wines made in Maremma.
Data Sheet – Scheda tecnica
We hope that the wine data sheet will give you an indication of our wine, but should you need more information please contact us.
Capricci Wine Data sheet EN .PDF Click here to Download
Capricci IGT Toscana Rosso
Capricci Toscana IGT Rosso 2021 is crafted using sustainable practices that prioritize respect for the environment, and the wine expresses the unique taste of the Maremma Tuscany land from which it comes. The grapes used in the wine are harvested from vines that are more than 70 years old and located within view of the sea, just a short drive from the historic town of Scansano and the gateway to the Tuscan archipelago, Porto Santo Stefano.
The terroir of the vineyard is a mix of clay and sandy soil situated at an altitude of 350m above sea level. The minimal rainfall in Maremma results in grapes that produce an enhanced flavor profile.
About

Tenuta

Le

Mandorlaie
Tenuta Le Mandorlaie is a Tuscan winery and olive oil producer that creates high-quality products from their 58-hectare estate in the Scansano area of Tuscany, Italy. They produce IGT wines and IGP extra virgin olive oil, both of which are renowned for their exceptional quality and flavor.
IGT stands for Indicazione Geografica Tipica, which translates to Typical Geographical Indication in English. It is a classification of Italian wines that indicates the wine's origin, but with more flexibility in terms of the grape varieties and winemaking techniques used. IGT wines must be made from grapes grown within a specific geographic area, but they do not need to follow the strict regulations of the DOC or DOCG classifications. This allows for greater freedom and innovation in winemaking.
Tenuta Le Mandorlaie's 'Capricci' IGT Toscana Rosso 2021 is made from grapes grown on vines that are over 70 years old, located in the Mandorlaie locality of Scansano. The wine is a blend of 90% Sangiovese grapes and 10% other red and white grapes. It is fermented at a controlled temperature with 10 days of skin maceration and aged for 12 months in stainless steel vat, followed by 6 months in French Oak barrels and 3 months in the bottle. The result is a full-bodied wine with a strong structure and unique taste that reflects the terroir of the region.
Extra Virgin Olive Oil
Tenuta Le Mandorlaie's IGP extra virgin olive oil is made from olives grown on their estate in Scansano, Tuscany. The olives are harvested by hand and cold-pressed within 6 hours in an oxygen free environment to preserve the quality of the oil. The result is a high-quality extra virgin olive oil with a rich flavor and aroma that reflects the unique terroir of the region.
All Tenuta Le Mandorlaie products are made using sustainable practices that prioritize respect for the environment and reflect the unique terroir of the region.
Our IGT Toscana Wine Products