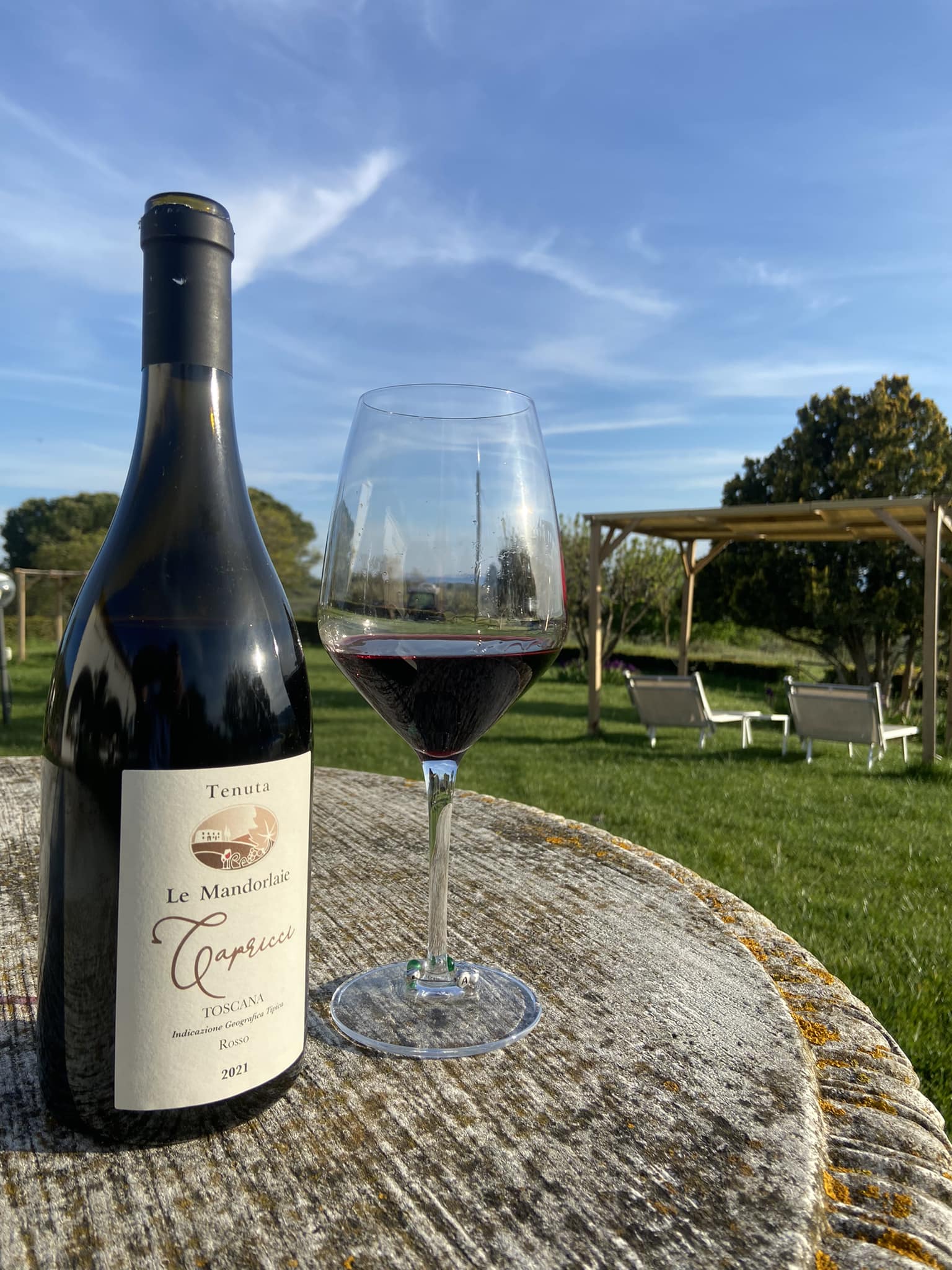 Maremma IGT Toscana Rosso near me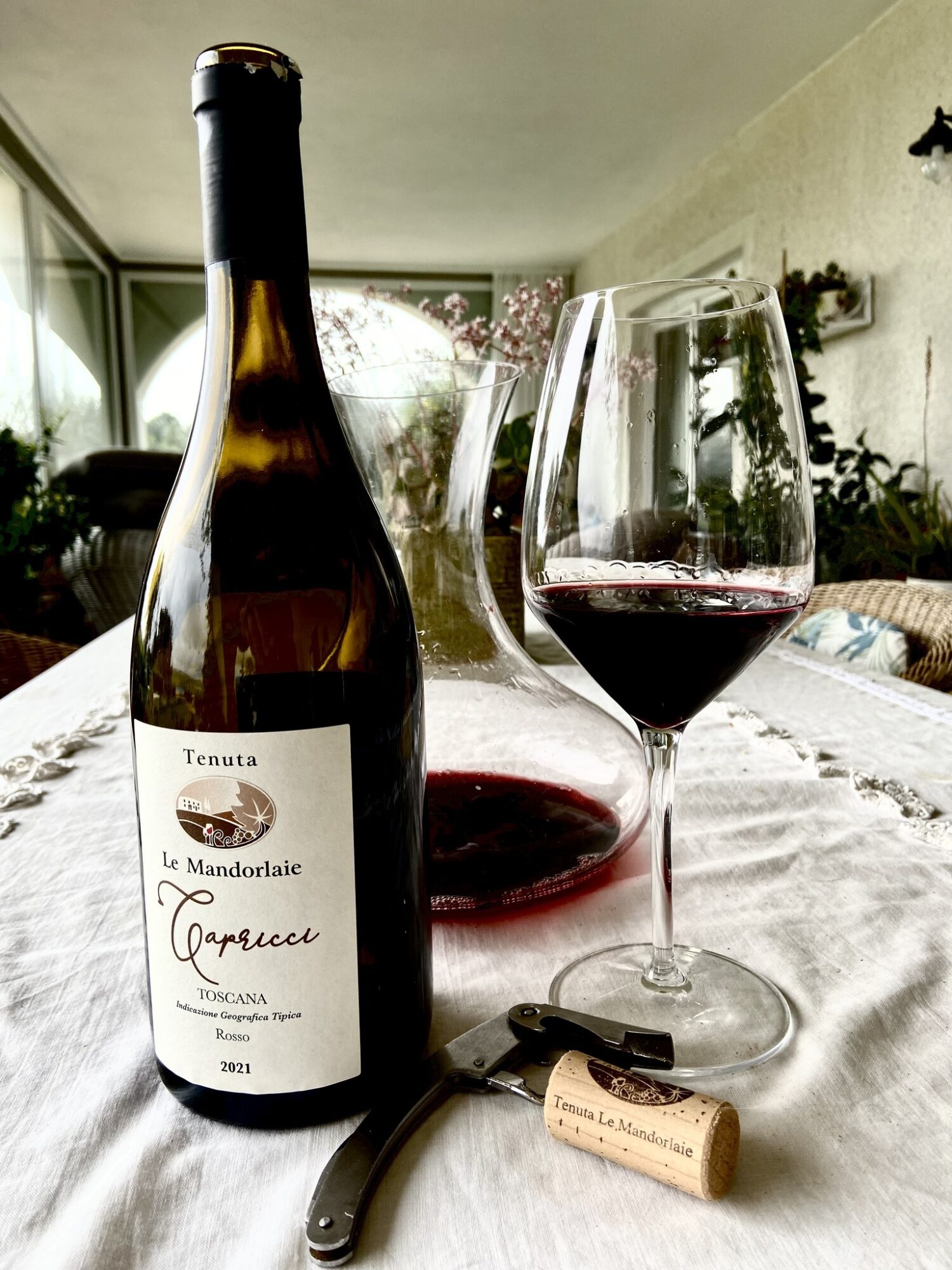 Discover the allure of Maremma IGT Toscana Rosso near you with Capricci, an extraordinary wine that promises a special experience every day. Immerse yourself in the enchanting world of Capricci, a full-bodied IGT Toscana Rosso that embodies the essence of the region. Its composition, boasting 90% Sangiovese grapes blended with 10% other red and white varieties, is a testament to the meticulous hand-harvesting process that takes place in the scenic Mandorlaie locality of Scansano, nestled in the breathtaking landscapes of Tuscany.
Capricci captures the essence of patience
From the moment of fermentation at precisely controlled temperatures, accompanied by a ten-day maceration period with skins, to its aging journey in stainless steel vats for twelve months, followed by a graceful maturation of six months in French Oak barrels and an additional three months in the bottle, Capricci captures the essence of patience and craftsmanship. To fully savor its exquisite qualities, serve Capricci at a temperature of 18°C and indulge in its 750ml format.
Maremma, southern Tuscany, real nature
Maremma, with its unique blend of clay and sandy soil situated at an elevation of 350m above sea level, imparts a distinctive character to the grapes that flourish under its minimal rainfall. These climatic conditions cultivate a flavor profile that is truly exceptional. By hand-selecting individual bunches from vines that have aged over 50 years, Tenuta Le Mandorlaie embraces the richness of the terroir near the sea, creating a wine that celebrates the beauty of its surroundings. The result is Capricci, a wine that embodies the captivating spirit of the region and showcases the best of Maremma IGT Toscana Rosso.
While some may underestimate the significance of IGT wines compared to those with DOC/DOCG labels, Capricci defies expectations and stands as a remarkable example of IGT Toscana wine. Unconstrained by the regulations governing DOC/DOCG wines, Capricci exudes a sense of freedom and innovation that is truly captivating. Its unique taste and exceptional quality are a testament to the dedication and passion of the winemakers at Tenuta Le Mandorlaie.
Buy Capricci direct from the vineyard
To embark on your journey with Capricci, seize the opportunity to purchase it directly from the vineyard. Tenuta Le Mandorlaie, is renowned for its commitment to sustainability and the production of exceptional wines and olive oil, welcomes you to explore their secure online shop. Indulge in the allure of Capricci and experience the magic of Maremma IGT Toscana Rosso for yourself.
Shop now at Tenuta Le Mandorlaie for Capricci Red Wine. Uncover the extraordinary flavors that await you in each bottle, and let Capricci transport you to the captivating landscapes of Scansano, where exceptional wines are born.
Our IGT Toscana Wine Products