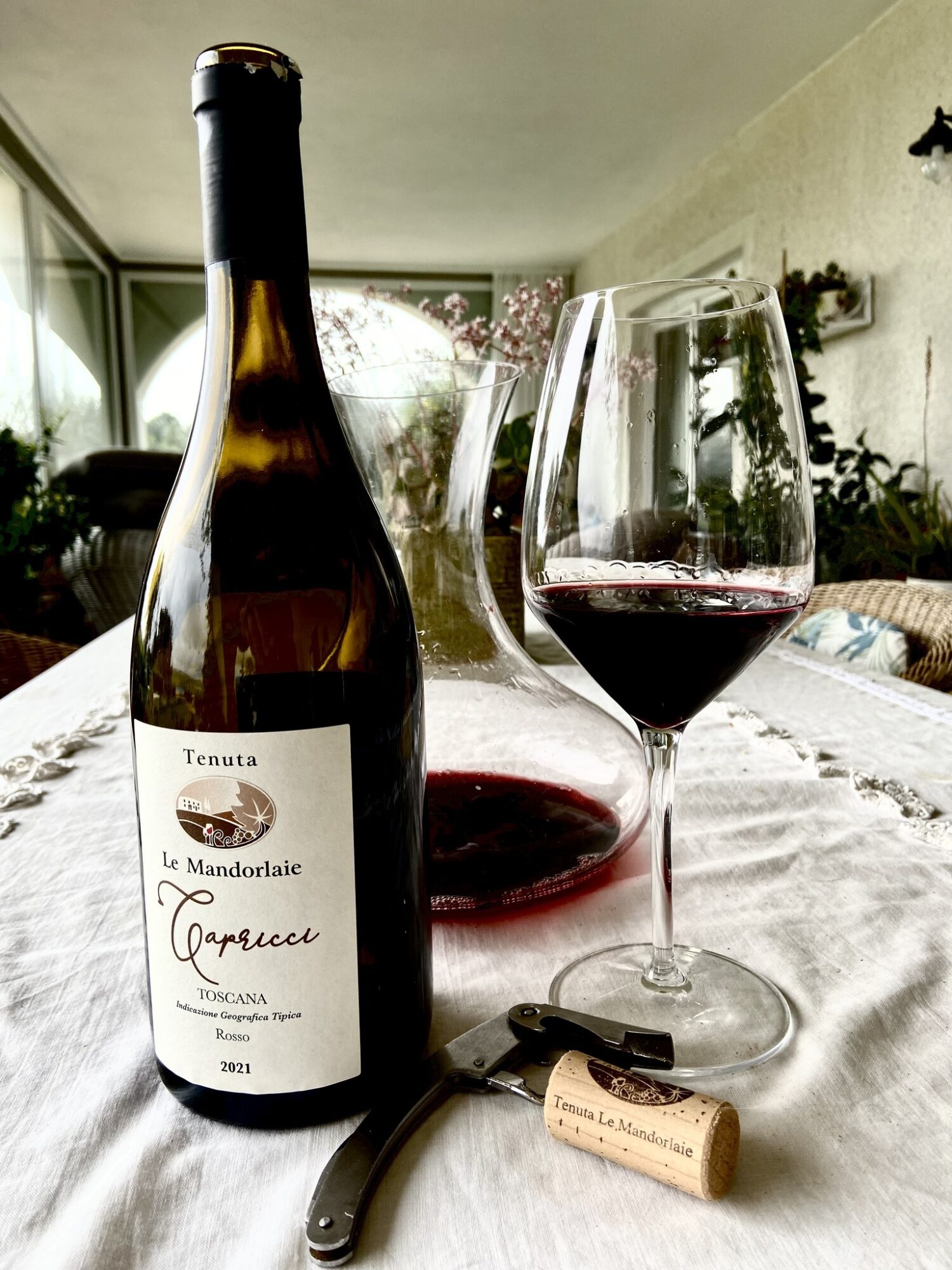 Where to buy Red wine from Scansano Tuscany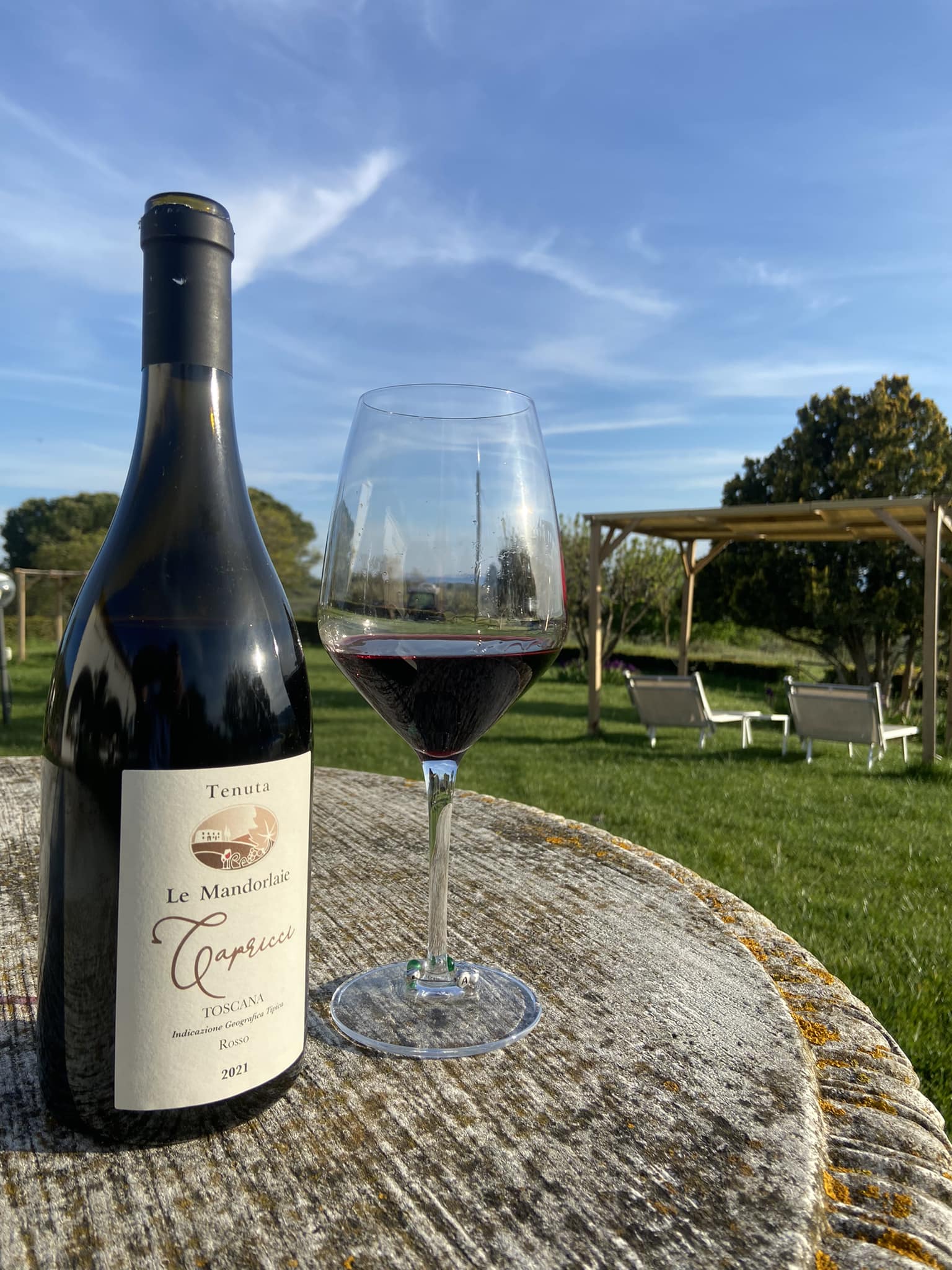 Indulge in the allure of Scansano, Tuscany and discover the epitome of excellence in red wine with Capricci IGT Toscana Rosso. Prepare yourself for an extraordinary experience that goes beyond the ordinary, as we unveil a touch of uniqueness that lingers long after each sip, now where to buy Red wine from Scansano Tuscany.
Crafted by the skilled hands at Tenuta Le Mandorlaie, Capricci Rosso Toscana I.G.T. is a masterpiece that showcases the meticulous selection of 90% Sangiovese grapes, combined with carefully chosen red and white varieties. The grapes are sourced from the captivating locality of Mandorlaie in Scansano, Tuscany—a region renowned for its rich viticultural heritage.
Every stage of the winemaking process is executed with the utmost care and precision. Hand-harvested grapes undergo a controlled temperature fermentation, allowing for a harmonious infusion of flavors during a 10-day maceration period, where the grape skins imbue their essence into the wine.
Well rounded, complex but not complicated
To achieve perfect balance and expression, our wine embarks on a well-rounded aging journey. It gracefully rests for 12 months in stainless steel vats, preserving its authentic character, followed by an additional 6 months in French Oak barrels, imparting subtle oak nuances. Finally, it matures for 3 months in the bottle, allowing the wine to refine and develop gracefully.
For the ultimate enjoyment of Capricci IGT Toscana Rosso, we recommend serving it at a temperature of 18°C, ensuring that every sip unveils its true magnificence. This exceptional wine is available in the classic 750 ml format, ready to accompany you on a journey of indulgence.
Immerse yourself in the essence of Capricci, as our full-bodied IGT Toscana Rosso transcends special occasions and brings the extraordinary to your everyday life.
Sustainable winemaking
Embarking on a path of sustainability and environmental respect, Tenuta Le Mandorlaie presents Capricci Toscana IGT Rosso 2021—an extraordinary wine that captures the essence of its land. Nestled within awe-inspiring vistas of the sea, our vineyard boasts single vineyard grapevines that have thrived gracefully for over half a century, imparting a sense of heritage and character to the wine.
Located just moments away from the historic town of Scansano and a mere 30 minutes from Porto Santo Stefano, the gateway to the Tuscan archipelago, our vines are caressed by the gentle touch of the Tuscan sea breeze—an element of nature that bestows a unique identity upon our wines.
The terroir of Tenuta Le Mandorlaie, where our grapes are nurtured, blends clay and sandy soil at an altitude of 350 meters above sea level. Embracing the minimal rainfall of the Maremma region, these conditions gift our grapes with a captivating flavor profile, enriching each sip with distinctive nuances.
Devoted to wine creation
Our winemaking process is an act of devotion, carefully orchestrated to showcase the true essence of our vines. Hand-harvested with meticulous bunch selection, the grapes undergo fermentation at a controlled temperature of 25°C, ensuring a gentle extraction of flavors during the 10-day maceration period with the grape skins.
To enhance the structure and depth of the wine, Capricci Toscana IGT Rosso ages for 12 months in stainless steel vats, preserving its purity and essence. It then matures gracefully for 6 months in French Oak barrels, infusing subtle hints of oak that harmonize with the wine's character. Finally, it undergoes meticulous aging for 3 months in the bottle, allowing the flavors to integrate and evolve.
Our IGT Toscana Wine Products