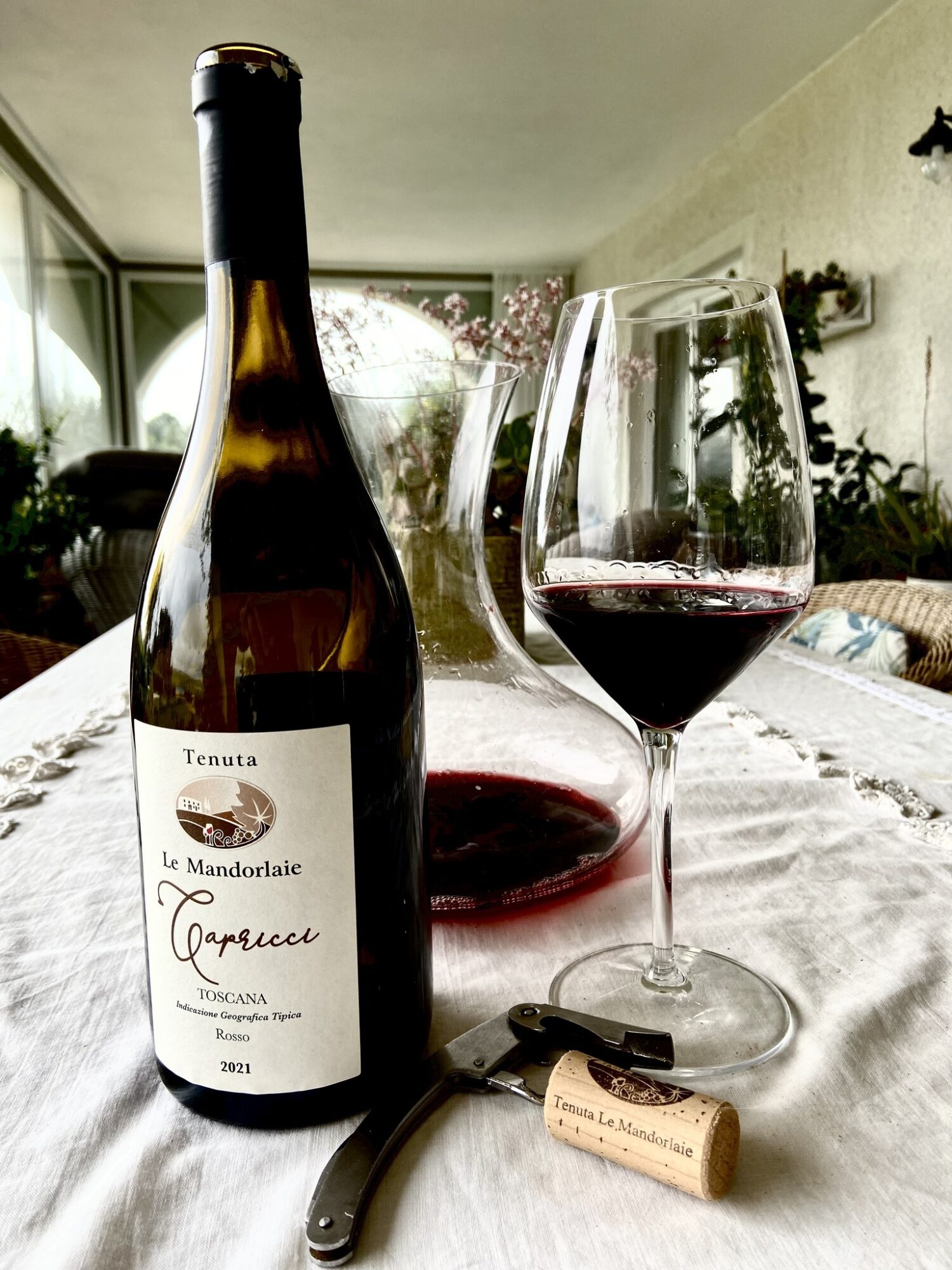 The best Toscana IGT wines

Indulge in the Everyday Extravaganza of Capricci IGT Toscana Rosso
Immerse yourself in the extraordinary world of Capricci, where each day becomes an exceptional experience. Our meticulously crafted IGT Toscana Rosso embodies the pinnacle of excellence, showcasing the very best that Tuscan wines have to offer. Delve into the realm of Capricci and savor its unique allure:
A Symphony of Sensations: Capricci Toscana IGT Rosso 2021 is a symphony of flavors and aromas that transport you to the heart of Tuscany. Crafted with 90% Sangiovese and a carefully curated blend of other red and white grapes, this full-bodied wine emanates vitality and charm with every sip.
Unveiling
Maremma
Terroir's Secrets and the best IGT Toscana Rosso wines
Capricci Toscana IGT Rosso is an ambassador of its land, revealing the secrets of the Mandorlaie locality in Scansano, Tuscany. Nestled amidst captivating views of the sea, these vineyards, over 50 years old, bear witness to the region's rich heritage and offer a taste of its unique essence.
A Touch of Craftsmanship. Every bottle of Capricci is a testament to the artistry and dedication of our winemakers. From hand-harvesting and meticulous bunch selection to controlled fermentation and aging in stainless steel vats, French Oak barrels, and finally, the bottle, each step is carefully orchestrated to ensure the utmost quality.
An Enchanting Equilibrium. Capricci IGT Toscana Rosso captivates with its harmonious balance. Its acidity, tannins, alcohol content, and fruit flavors dance together in perfect synergy, creating a wine that is both captivating and elegant. The result is a tapestry of flavors that tantalize the palate and leave a lasting impression.
A Journey through Time: Capricci IGT Toscana Rosso possesses an innate ability to evolve gracefully with age. Like a hidden treasure waiting to be discovered, it unveils layers of complexity, depth, and velvety smoothness over time. Embrace the enchanting transformation that unfolds, and witness the true brilliance of this remarkable wine.
Embark on Your Personal IGT Toscana Wine Voyage
The quest for the finest Italian red wine is an intensely personal journey, shaped by individual preferences and unique experiences. Capricci IGT Toscana Rosso offers an invitation to explore and discover the depths of your own taste, as it weaves a tale of sensory delight and personal gratification.
Unlock the Extraordinary: To embark on this extraordinary journey and secure your own bottle of Capricci, visit our secure online shop at Tenuta Le Mandorlaie. Discover the remarkable offers that await, and allow yourself to be swept away by the magic of Capricci Toscana IGT Rosso.
Shop now at Tenuta Le Mandorlaie for Capricci Red Wine, and immerse yourself in the everyday extravagance of the best Toscana IGT wines.
Our IGT Toscana Wine Products