Tying back the vines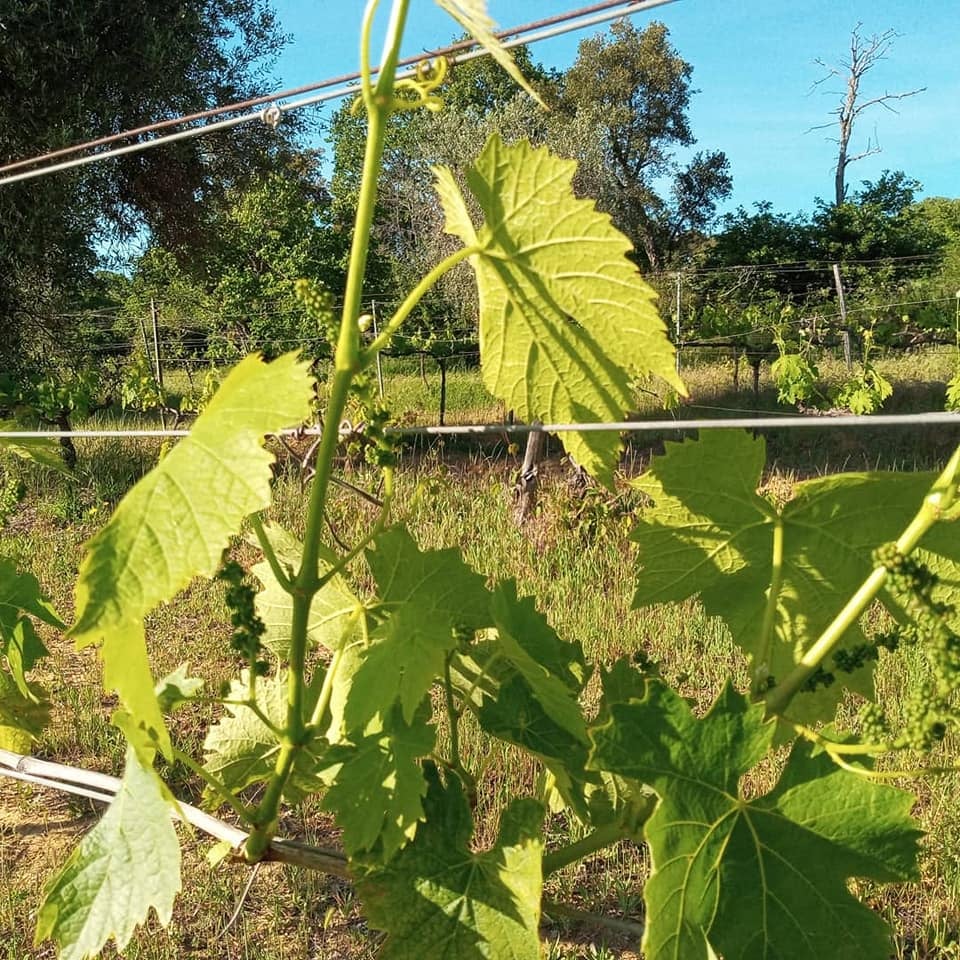 Lots of work with vines is very labour intensive, from pruning, clearing the wires of old cut vine shoots from last season, aerating the soil and adding cover crops to get nitrogen into the soil, fertilising when needed before the grapes start budding.
At the moment the task in hand for Marthese and I is that the vines leaf cover is starting to get in the way of the tractors working area, as well as stopping any organic treatment used getting to the grapes, this means the start of  tying back of the vines.
To do this, we walk the vines and position the grapes vine shoots into the wires that support them, the fuit line already has the grapes bunches on, and the second and third wires are where we position the vines shoots, it can also be the time to remove any odd shoots that has sprouted from the base of the vine.
All in all, its a pleasant walk, with work combined, the effect afterwards is to have all the shoots neatly in the wires, its a sight to enjoy, a tidy organic vineyard.