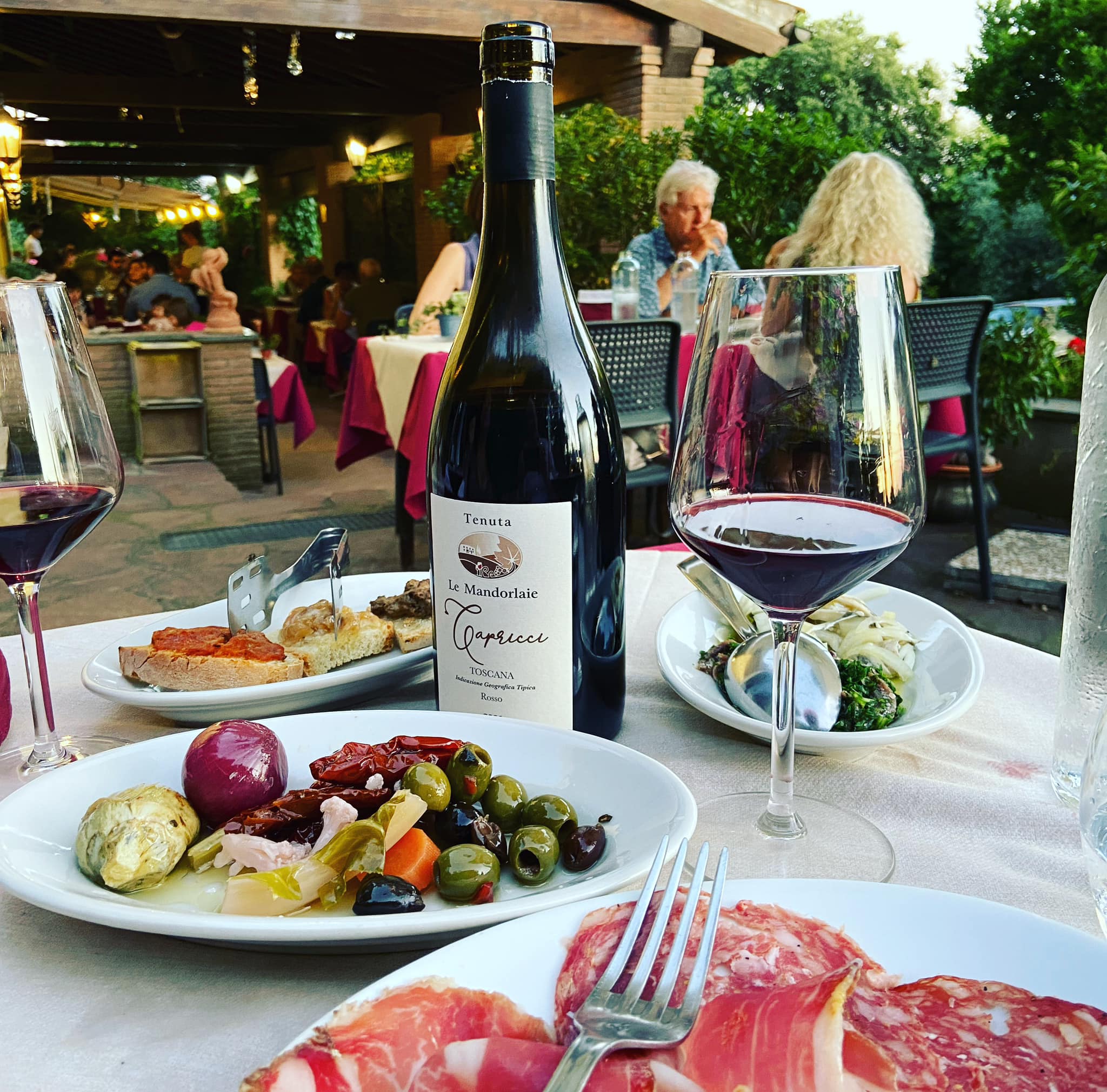 What is Maremma wine?
Unlocking the Essence, What is Maremma Wine?
Have you ever wondered what sets Maremma wine apart from the rest? Let's dive into the enchanting world of Capricci IGT Toscana Rosso and discover the magic that unfolds every day with this exceptional creation, so what is Maremma wine?.
A Culinary Symphony: The Journey of Capricci
Capricci IGT Toscana Rosso isn't just a wine; it's a journey that tantalizes the senses. Crafted with precision, this masterpiece is made from 90% Sangiovese and 10% other red and white grapes. Each grape is carefully hand-harvested, reflecting the dedication of the winemakers at Tenuta Le Mandorlaie in Scansano, Tuscany. The journey continues with fermentation at a controlled temperature and a 10-day maceration period with the skins. This careful orchestration results in a wine that captivates from the first sip to the last drop.
Aging Gracefully: Elevating Capricci's Character
The heart of Capricci's allure lies in its aging process. After fermentation, the wine matures for 12 months in stainless steel vats, followed by an embrace of six months in French Oak barrels, and finally, three months of refinement in the bottle itself. This meticulous aging enhances its flavors, giving birth to a symphony of notes that dance on your palate.
Savoring the Land: Terroir's Influence on Capricci
The grapes that compose Capricci Toscana IGT Rosso 2021 are a gift from the terroir of Mandorlaie locality in Scansano. Situated at an elevation of 350 meters above sea level, this terroir boasts a blend of clay and sandy soil. The minimal rainfall in the region yields grapes that carry an intensified flavor profile, making them the heart and soul of Capricci's uniqueness.
A Wine that Transcends: Capricci's Versatility
Capricci Toscana IGT Rosso 2021 isn't just a wine for special occasions; it's a companion to everyday moments. With its robust structure and full-bodied nature, it's a perfect match for antipasti of crostini and cold cuts. It pairs elegantly with pasta dishes adorned with flavorful sauces, creating an unforgettable culinary experience. Serve it at the recommended 18°C temperature, and let its 750ml format be a vessel for shared joy.
Demystifying Wine Labels: IGT and DOC/DOCG Explained
Wine labels can sometimes be confusing, but here's a secret: the IGT category can be a treasure trove of excellence. Capricci Toscana IGT Rosso 2021 is a shining example of this. While Toscana IGT Rosso wines might not always have the prestigious DOC/DOCG label, they often hold within them the heart and soul of innovation. Winemakers enjoy the freedom to craft wines that defy the norms, resulting in exceptional creations like Capricci.
Embrace the Magic: Purchase Capricci Direct from the Vineyard
Now, you have the chance to be a part of this magic. Tenuta Le Mandorlaie, the creators of Capricci, invite you to their secure online shop. Experience the thrill of owning a bottle of this extraordinary wine, handpicked from the Maremma winery itself. It's not just wine; it's an embodiment of a rich tradition and a commitment to quality.
Maremma Wine Unveiled: The Heart of Capricci
So, what is Maremma wine? It's a tale of soil, sunlight, dedication, and the delicate hands that nurture every grape. It's a journey that transforms grapes into liquid poetry. It's a sensory experience that brings the beauty of Tuscany to your glass. With Capricci IGT Toscana Rosso, the answer is more than words – it's an unforgettable taste waiting to be savored.
Capricci IGT Toscana Rosso: Where Magic and Flavor Meet
Indulge in the extraordinary every day. Elevate your moments with the allure of Capricci IGT Toscana Rosso. From the terroir of Mandorlaie locality in Scansano to your glass, this wine encapsulates the essence of Maremma.
Now we have answered the question 'What is Maremma wine?' whats next?
Purchase Capricci online direct from the vineyard now, and let each sip transport you to the heart of Tuscany's winemaking tradition.
Our IGT Toscana Wine Products