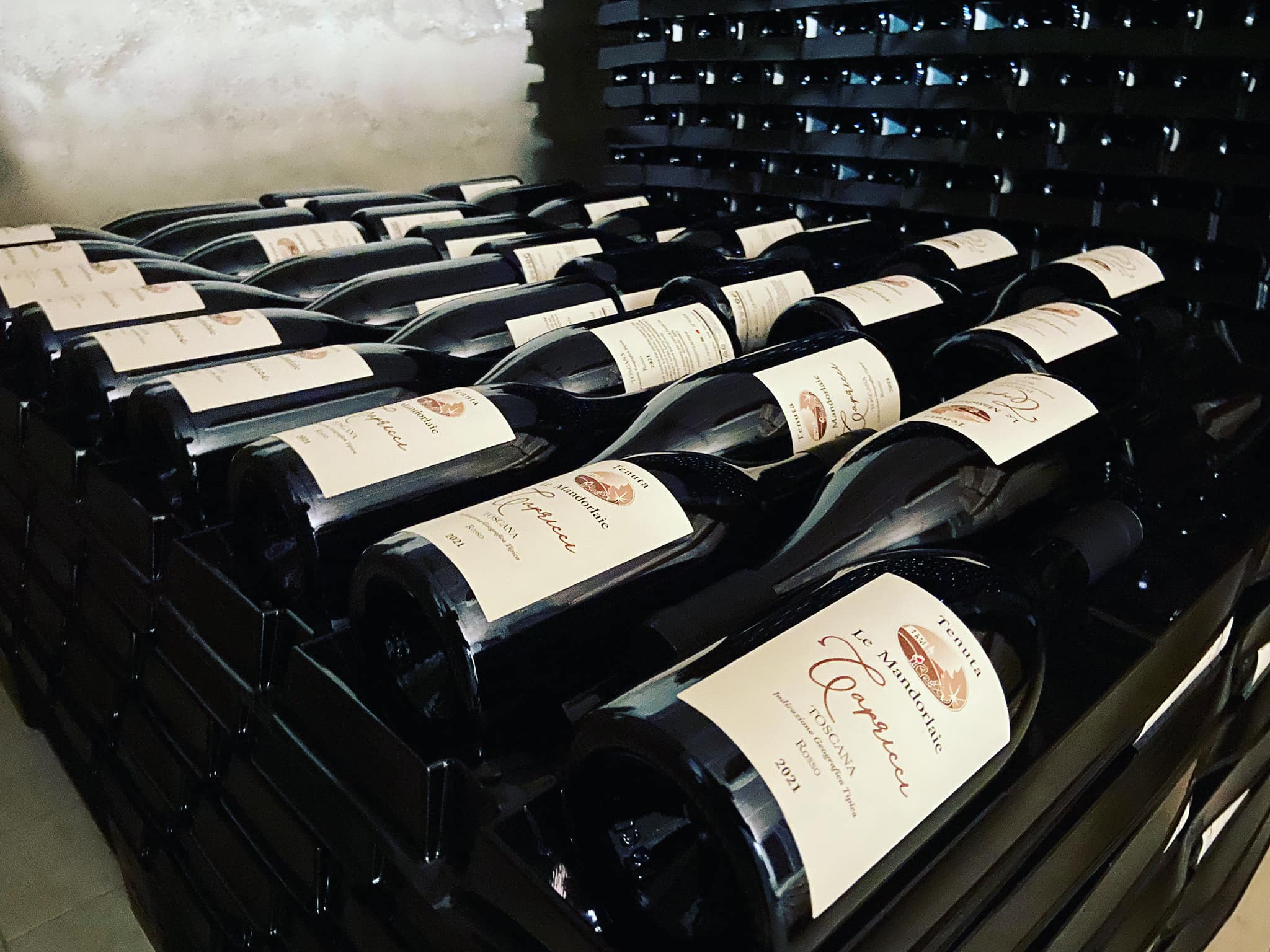 Wholesale Italian wine Distributor and Wholesaler Tuscany
Introducing Capricci – Oak-Aged IGT Toscana Rosso
In the heart of Tuscany, where rolling hills adorned with vineyards meet the warm embrace of the Mediterranean sun, we invite you to discover a hidden gem – Capricci, our exquisite IGT Toscana Rosso red wine. Crafted with passion, patience, and precision, Capricci is more than a wine; it's an embodiment of the rich Italian winemaking tradition.
The Story Behind Capricci
Heritage of Tuscany
Tuscany, with its centuries-old winemaking legacy, is renowned for producing wines that captivate the senses. Capricci is a proud representative of this heritage, born from the sun-soaked soils and cooled by the gentle Tuscan breeze.
Artisanal Craftsmanship
Our winemaking philosophy revolves around artisanal craftsmanship. Each bottle of Capricci is a result of meticulous attention to detail, where the art of winemaking is a dance between tradition and innovation. From grape to glass, every step is carefully orchestrated to ensure a wine that reflects the true spirit of Tuscany.
The Elegance of Capricci
Oak-Aged Splendor
Capricci stands out in the world of Italian wines with its unique oak aging process. The wine is gracefully aged in oak barrels, allowing it to absorb the subtle nuances of the wood. This process imparts a distinctive character to Capricci, enhancing its depth, complexity, and overall elegance.
Tasting Notes
Capricci tantalizes the palate with a symphony of flavors. The initial notes of dark berries and cherries unfold into a tapestry of spices and a hint of vanilla, courtesy of the oak aging. The result is a well-balanced red wine that lingers on the taste buds, inviting you to savor every moment.
Why Choose Capricci?

Quality Assurance
Our commitment to quality is unwavering. Capricci is the result of carefully selected grapes, nurtured in the ideal terroir of Tuscany. We employ stringent quality control measures at every stage of production to ensure that each bottle of Capricci meets the highest standards.
Versatility in Pairing
Capricci's versatility extends beyond its exceptional taste. This red wine complements a wide range of cuisines, making it a perfect choice for diverse menus. From hearty Italian dishes to international fare, Capricci enhances the dining experience, making it a favorite among discerning wine enthusiasts.
Distinctive Packaging
In addition to its exceptional contents, Capricci is presented in distinctive packaging that reflects its premium quality. The elegant label and classic bottle design make Capricci a standout addition to any wine collection or retail display.
Why Wholesale?
Partnership Opportunities
We believe in fostering long-term partnerships built on trust and mutual success. By choosing Capricci for your wholesale needs, you're not just acquiring a product; you're entering into a collaboration that values your business as much as ours. We are dedicated to supporting your success in the market.
Competitive Pricing
Our wholesale pricing is structured to provide you with a competitive edge in the market. We understand the dynamics of the wine industry and have tailored our pricing strategy to ensure that Capricci offers exceptional value for money, allowing you to maximize your profitability.
Exclusive Promotional Support for Wholesale Italian wine

As a valued wholesale partner, you gain access to exclusive promotional support. From marketing materials to collaborative events, we are committed to working with you to elevate the presence of Capricci in your market. Your success is our success, and we are here to provide the tools you need to thrive.
How to Order Capricci
Ordering Process
Placing a wholesale order for wholesale italian wine, Capricci, is a seamless process designed for your convenience. Simply reach out to our dedicated sales team, and they will guide you through the ordering process, ensuring that you receive the quantity you need promptly.
Shipping and Logistics Wholesale Italian wine

We understand the importance of timely delivery. Our logistics team is well-equipped to handle orders of any size, ensuring that your Capricci wines arrive in perfect condition. We work with trusted shipping partners to guarantee a smooth and reliable delivery process.
Conclusion
Capricci, our oak-aged IGT Toscana Rosso red wine, is an invitation to experience the essence of Tuscany in every sip. From its rich heritage to the artistry of its craftsmanship, Capricci is a testament to the passion we pour into every bottle. As you consider your wholesale options, we invite you to join us in sharing the magic of Capricci with wine enthusiasts around the world. Together, let's raise a glass to the beauty of Tuscany and the timeless tradition of Italian winemaking. Cheers to Capricci!