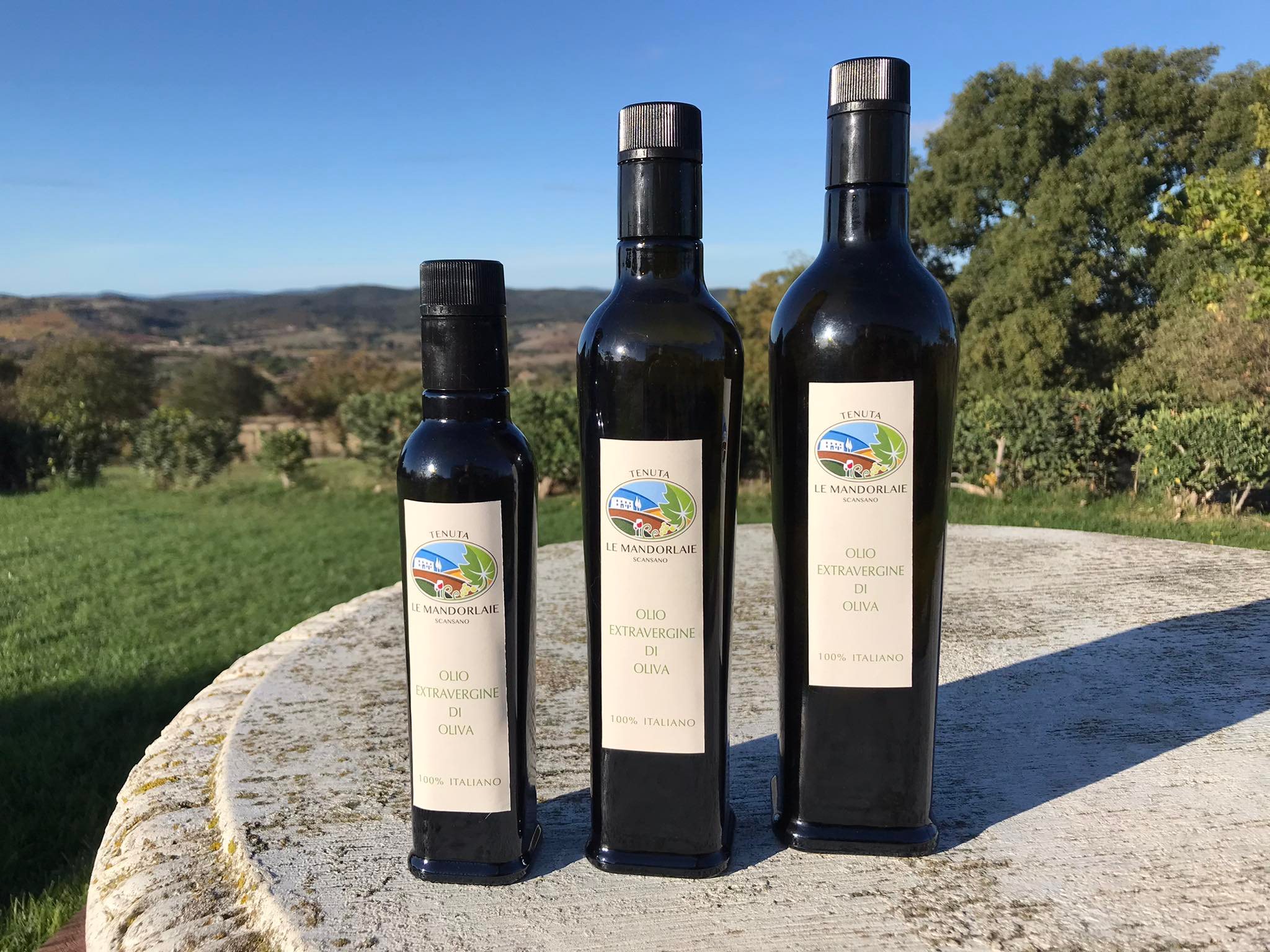 Buy Extra Virgin Olive Oil direct

Looking for the very best quality extra virgin olive oil?
Why not get your olive oil direct from us, the farmer, the producer, we assure you that our IGP Olive oil Toscana is of superior quality, grown on our organic farm in Maremma, Tuscany.
We ensure that our tree's remain in perfect health, and using olive tree pruning practices that are good for the trees, we know that we are not stressing or overburdening the trees when they are creating their olive fruits.

Cold pressed within 6 hours
When harvesting, we always get our olives to the olive mill before 6 hours after collection, we want to ensure the olives are at their best prior to pressing into our incredible IGP olive oil Tuscany.
The olive mill we have chosen is widely acknowledged as the best in Tuscany, it is the Frantoio Rossi Olive Mill operated by Fabrizio Rossi who have invested in ultra modern equipment that keeps the olive production, storage and bottling in areas that are oxygen free, the oxygen is replaced with nitrogen and this removes the chance for oxidization, one of the causes of the loss of flavour and taste from olive oil, this makes our olive oil product last longer in perfect condition.
In our secure online store we offer our olive oil that you can order securely using paypal, debit and credit cards. We ship to most world destinations, and will work hard to get your order to you as quickly and efficiently as possible.

Our IGP Olive Oil Toscana products