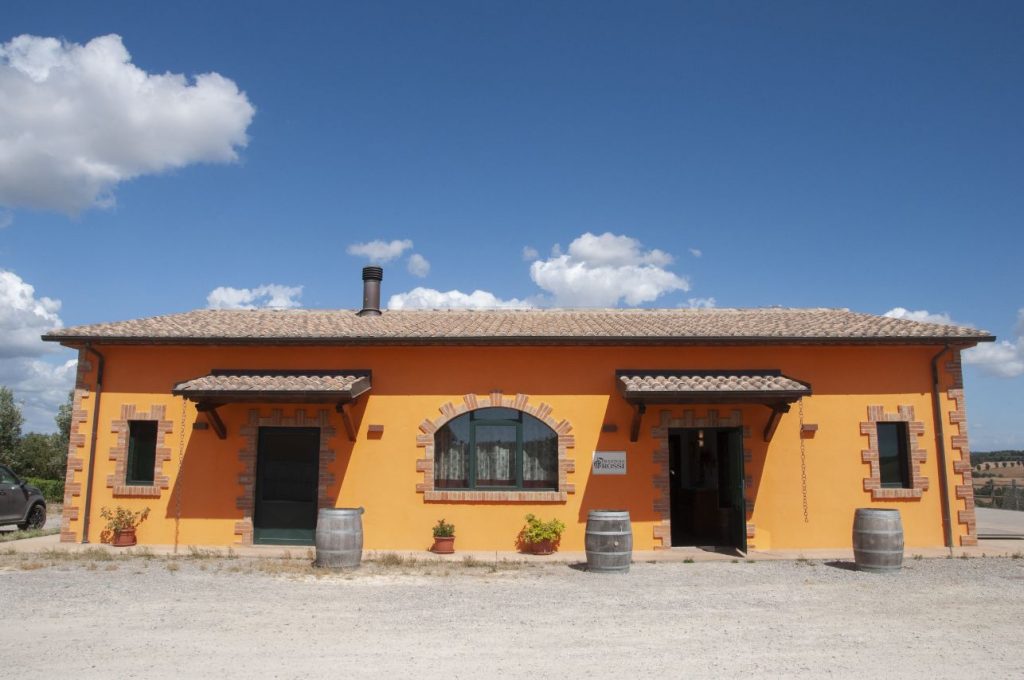 'Frantoio Rossi' Olive Mill, where we press our Olives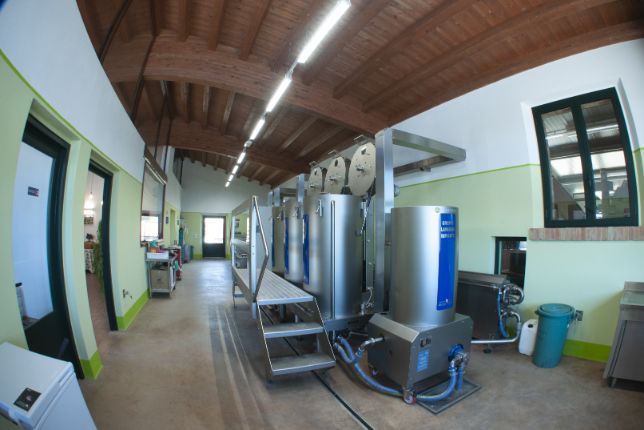 We chose to partner with Frantoio Rossi for the creation of our extra virgin olive oil as it is vital when creating the very best IGP Olive oil Toscana to work with an olive oil mill that is determined to produce the very best extra virgin olive oil.
Are'nt all olive oil mill's the same?
Think that all olive mills where the same? well they are most definitely not, first comes the passion and history, generations working to produce local products that they are proud of, as well as investment in the very latest machinery to ensure the olives are treated correctly from initial washing, to olive paste and then to pressing and filtering.
We honestly believe that Frantoio Rossi works with the best interest of the olive oil producers, we continually have incredible olive oil produced from our olives, and we hope that we will continue to get our extra virgin olive oil out to even more olive oil lovers.
Why choose Frantoio Rossi
Why did we entrust a highly important part of our organic farm business to Frantoio Rossi, we believe that many factors make their business model and the product they produce incredible and of the highest level, leading to the creation of award winning IGP Olive Oil Toscana, these points are;
continual investment in hi tech ultra modern olive oil mill equipment

highly experienced and trained machine operators

equipment well maintained and constantly serviced

olive mill equipment washed and all filtration changed for every batch of olives delivered by the customer

laboratory testing of the oil and samples stored for historical batch checks

storage is all temperature controlled, with backup energy supplies ensuring constant temperatures of the stored oil

oil is maintained in an oxygen free environment using nitrogen during processing*

oil is maintained in an oxygen free environment using nitrogen during storage*

oil is maintained in an oxygen free environment using nitrogen in bottling*
*removing oxygen from the olive oil manufucturing and storage/bottling process removes the chance for oxidisation to occur which can radically affect the flavour, aroma, taste and life of the olive oil
The history of Frantoio Rossi
The olive mill has been operated for generations and they have worked to become the leading olive mill over their years of business activity processing local olives, from love olive groves and owners and businesses have come back year after year because of the respect given to the olives and the end olive oil product resulting form the strictly adhered to processes used.
Creating olive oil is a passion, and one felt through generation of olive oil manufacture, bringing together the local communities in order to celebrate the creation of superior quality products, made in Tuscany
Our IGP olive oil Toscana is only made from our olives
The services offered by Frantoio Rossi olive mill for olive growers is highly professional and all areas of the creation from the initial discussions regarding your olives, the blend, variety and special characteristics.
This is all before even starting any processing of olives in the olive mill. All olives arriving are documented, samples taken, weights made and then the olive storage bins marked with the companies details.
Only the olives from Tenuta Le Mandorlaie go on to make our incredible Tenuta Le Mandorlaie IGP Olive Oil Toscana
How long after picking, are the olives pressed?
The operations team at Frantoio Rossi ensure that there is always organized times ready for those bringing in quantities of olives, the olive mill can then process quickly and efficiently, meaning that normally we pick in the morning and early afternoon and deliver our olives in the lat afternoon.
Where is Frantoio Rossi?
The olive mill is located around 20 minutes drive from Tenuta Le Mandorlaie in the heart of the Maremma hills, an area particularly suited for the production and manufacture of quality 'Made in Italy' high quality extra virgin olive oil.
If you would like to visit the Frantoio Rossi olive mill, you will need to reserve a time, please visit the Frantoio Rossi Olive Mill website
Our IGP Olive Oil Toscana products