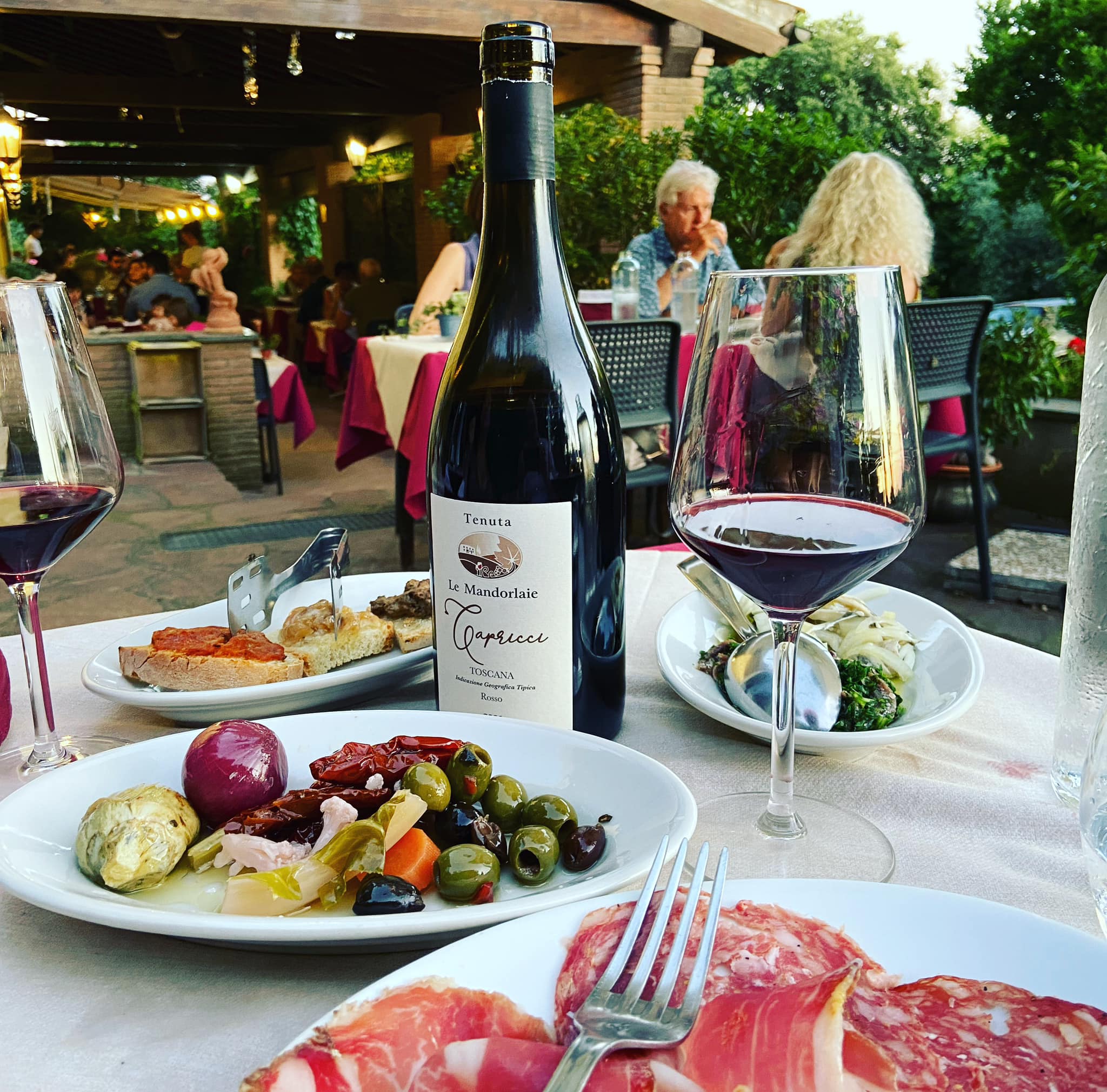 Capricci IGT Toscana Rosso now available at Trattoria Le Mandorlaie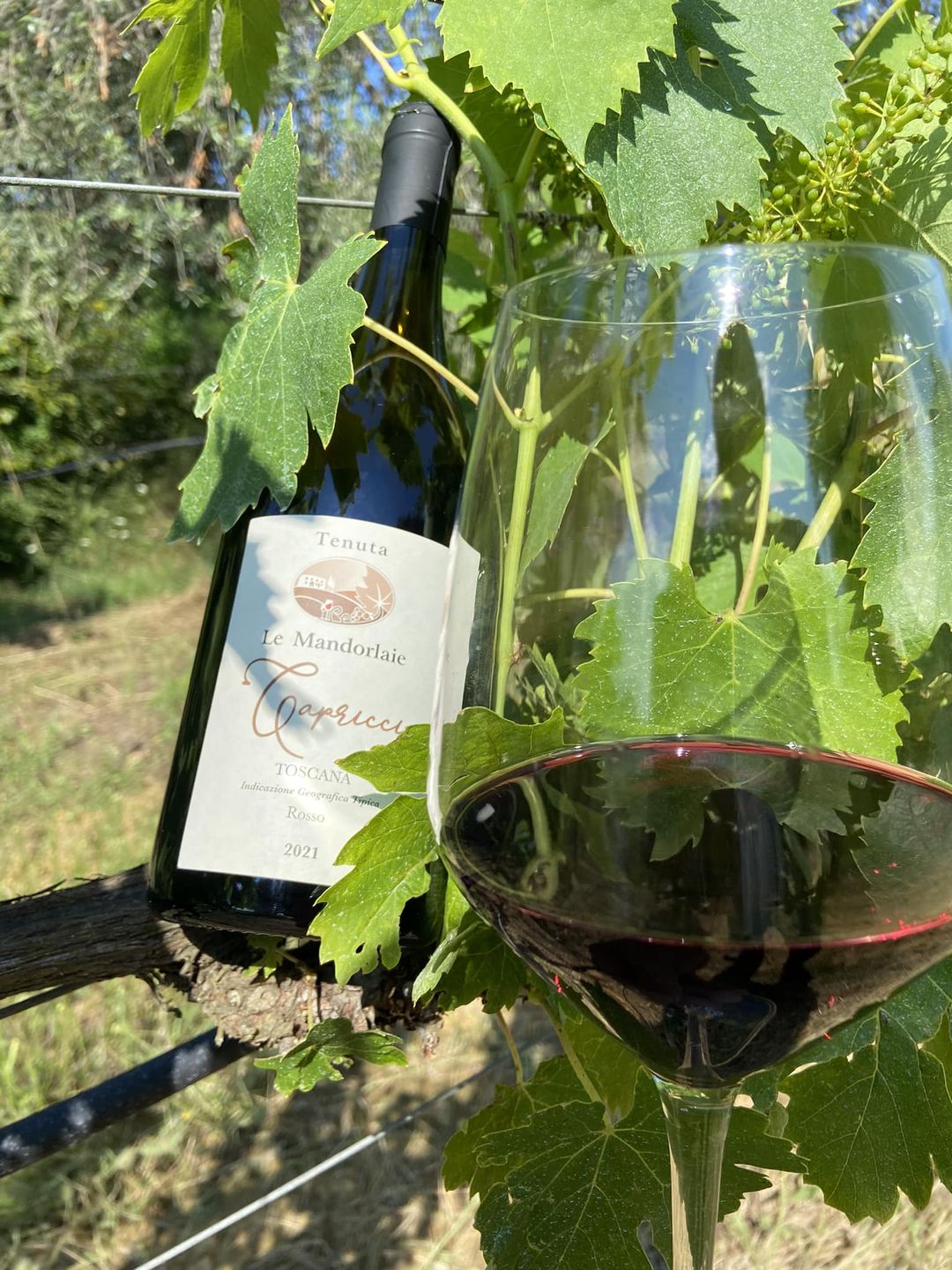 Trattoria Le Mandorlaie, now offers Capricci
Embarking on the challenging journey of introducing our exquisite Capricci IGT Toscana Rosso red wine to discerning palates across the globe, particularly in esteemed restaurants, has proven to be an immensely fulfilling endeavor. The sheer elation derived from celebrating each milestone along this arduous path is truly indescribable.
One such momentous occasion was when the proprietor of Trattoria Le Mandorlaie, an esteemed connoisseur of wines, tasted, savored, and promptly added our exceptional wine to their illustrious wine collection. This resounding endorsement served as an affirmation of our belief that Capricci effortlessly complements the rich tapestry of their historic Maremma cuisine.
Nestled in the charming locale of Mandorlaie, Scansano, Trattoria Le Mandorlaie has emerged as an unparalleled culinary oasis, captivating the hearts and palates of locals and visitors alike. Moreover, this distinguished establishment takes immense pride in their relentless pursuit of crafting authentic Maremma dishes that tantalize the taste buds and transport diners on a culinary odyssey through the region's gastronomic heritage.
Now, more than ever, patrons of this extraordinary trattoria can revel in the sublime experience of savoring Capricci IGT Toscana Rosso. This masterfully-crafted wine, aged to perfection in French oak barrels, exhibits a symphony of flavors that harmoniously meld with the tantalizing offerings of Trattoria Le Mandorlaie. With every sip, the luscious notes of our IGT Toscana Rosso dance elegantly across the palate, enhancing the inherent richness and depth of the Maremma delicacies presented.
The perfect Maremma sunset location
As the sun casts its warm glow over Scansano, those fortunate enough to find themselves in the vicinity can simply wander into Trattoria Le Mandorlaie, an epicurean haven where the epitome of Maremma's culinary prowess is celebrated. Here, Capricci IGT Toscana Rosso stands proudly amidst the remarkable selection of wines, awaiting the discerning connoisseurs who seek to immerse themselves in an unrivaled sensory journey.
Indeed, our collaboration with Trattoria Le Mandorlaie represents a culmination of shared passions and an unwavering commitment to providing unparalleled gastronomic experiences. This partnership enables us to bring the splendor of Capricci to the forefront, allowing its enchanting character to interweave seamlessly with the tapestry of flavors that define the Maremma region. As the sun sets on the picturesque countryside, patrons can raise their glasses, toasting to the union of Capricci IGT Toscana Rosso and the remarkable Trattoria Le Mandorlaie, a testament to the artistry and dedication that infuse both the wine and the cuisine they accompany.
Read our Trattoria Le Mandorlaie review
Our IGT Toscana Wine Products