enotourism and oleotourism
Enjoy wine and food holiday experiences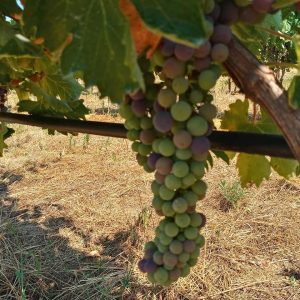 Most of us travel to experience new locations, senses, smells and many of us when having our vacations enjoy planning the chance to savor and learn about local cuisine and wines.
Research has shown that up to 70% of us (when we travel) seek to taste new foods and experience new wines, with this in mind we are always working to add more chances for our guests at Tenuta Le Mandorlaie to experience Maremma food and wine, as well as enjoy enotourism and oleotourism, the celebration and enjoyment of learning about the creation of the incredible extra virgin olive oil and organic wines that we produce.
Enotourism experiences
From wine tasting to tours of vineyards and walking through the vines there is much to be enjoyed when you plan your wine holiday. Enjoying amazing wines with the help of knowledgeable sommeliers, who can tell you about the land and its qualities and why it makes for such a great place to grow grapes, the vine types that are cultivated and the process of making of the incredible wines of Maremma.
When you stay with us at Tenuta Le Mandorlaie you are in the heart of the best Maremma vineyards, so as well as enjoying our own organic wines and learning about winemaking, you can also visit top vineyards, enjoy food pairings and tours.
Oleotourism experiences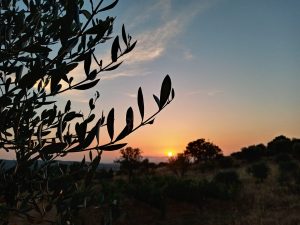 Surrounded by olive trees, your oleotourism stay with us starts off enjoying the sights of the olive groves, from there on its about the experience, the process and the end result being Tenuta Le Mandorlaie extra virgin olive oil.
You can enjoy walking in the olive groves, visiting the olive mill and then sampling and tasting the different cultivars of olive oil, as well as incredible blends of extra virgin olive oil. We also cook with our olive oil, from simple salads and incredible pasta dishes through to cakes and desserts. You can enjoy all this with us, under the warm glow of the Maremma sunset and surrounded by nature.
Check availability and Book your stay
You can view the availability of Lavender Cottage at Tenuta Le Mandorlaie below. Alternatively you can email [email protected] with your booking enquiry
Lavender Cottage
From Lavender cottage's garden you have views towards the sea and also across the olive groves and vineyards of the valley of Mandorlaie.
The cottage is perfect for both short or longer stays, giving you the chance to use the area of Mandorlaie as your base to explore Maremma.

The layout of the cottage has been created to maximise space and light, and the main room consists of a lounge and bedroom, with an en-suite bathroom and separate kitchen leading to the terrace and garden.
Cottage amenities include
kitchen with fridge/freezer, hob, kettle, toaster and coffee machine.

On the terrace there is also a wood/charcoal bbq giving you the opportunity to create amazing food if you wish and eat in your private dining area.
Relax in the pool
With sun loungers and gazebos on the pool lawns you can relax in the shade or on the sun deck loungers next to the pool.
Space for you, and your pets if you wish
We are a pet friendly agriturismo with a garden area of 30,000sq metres surrounded with a 2 metre high fence allowing your pet to run through the olive groves and enjoy outdoor space. Just so you are aware, on the farm we have both cats and dogs that are also free to enjoy the outdoor space.
Starting From
€
130
Per Night
Availability Calendar
***Prices may change depending on the number of guests and on the number of nights of stay.
September 2023
Sun
Mon
Tue
Wed
Thu
Fri
Sat
October 2023
Sun
Mon
Tue
Wed
Thu
Fri
Sat
November 2023
Sun
Mon
Tue
Wed
Thu
Fri
Sat
December 2023
Sun
Mon
Tue
Wed
Thu
Fri
Sat
January 2024
Sun
Mon
Tue
Wed
Thu
Fri
Sat
February 2024
Sun
Mon
Tue
Wed
Thu
Fri
Sat
Select a Check-in and Check-out Date