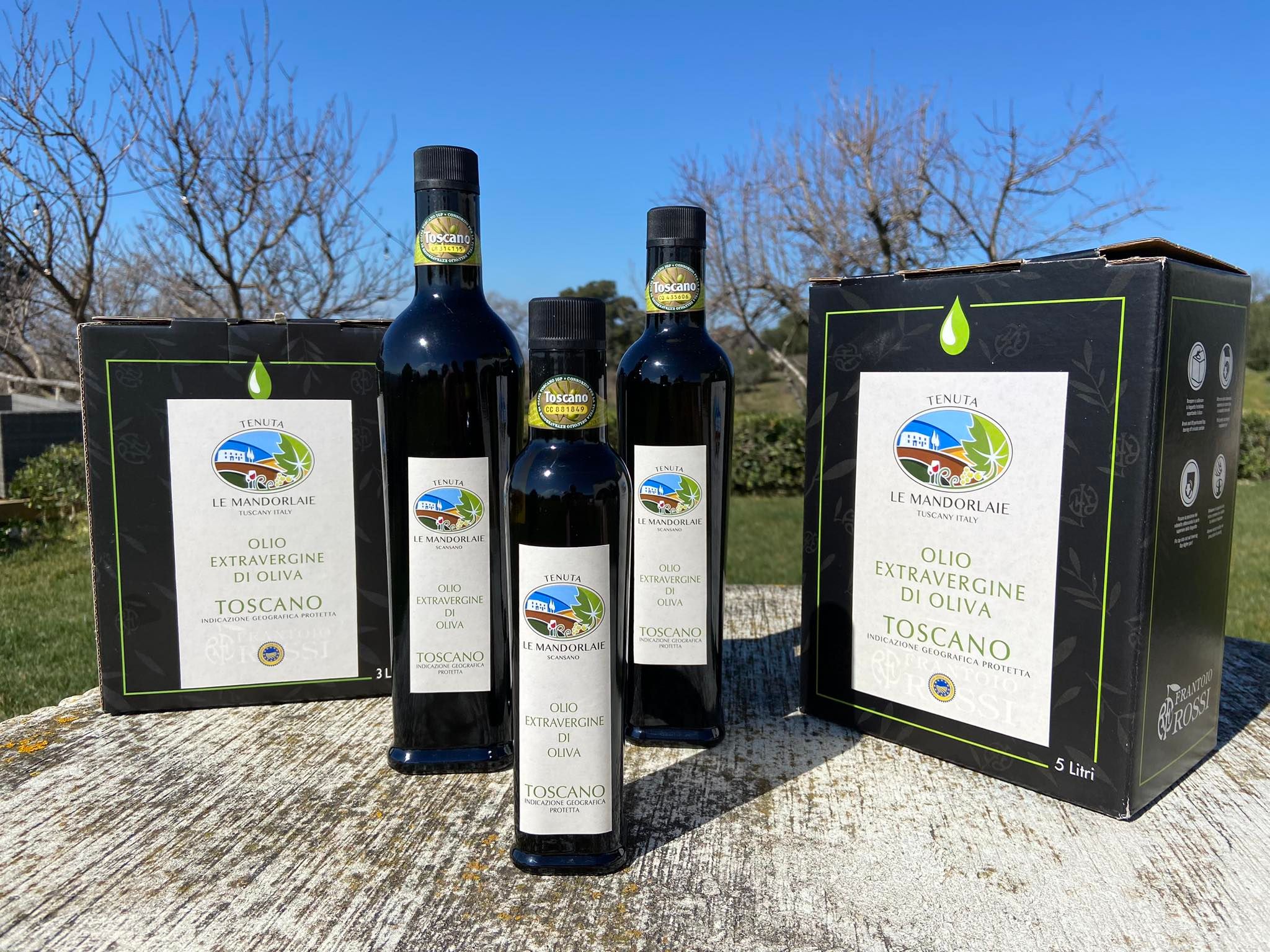 Health benefits of extra virgin olive oil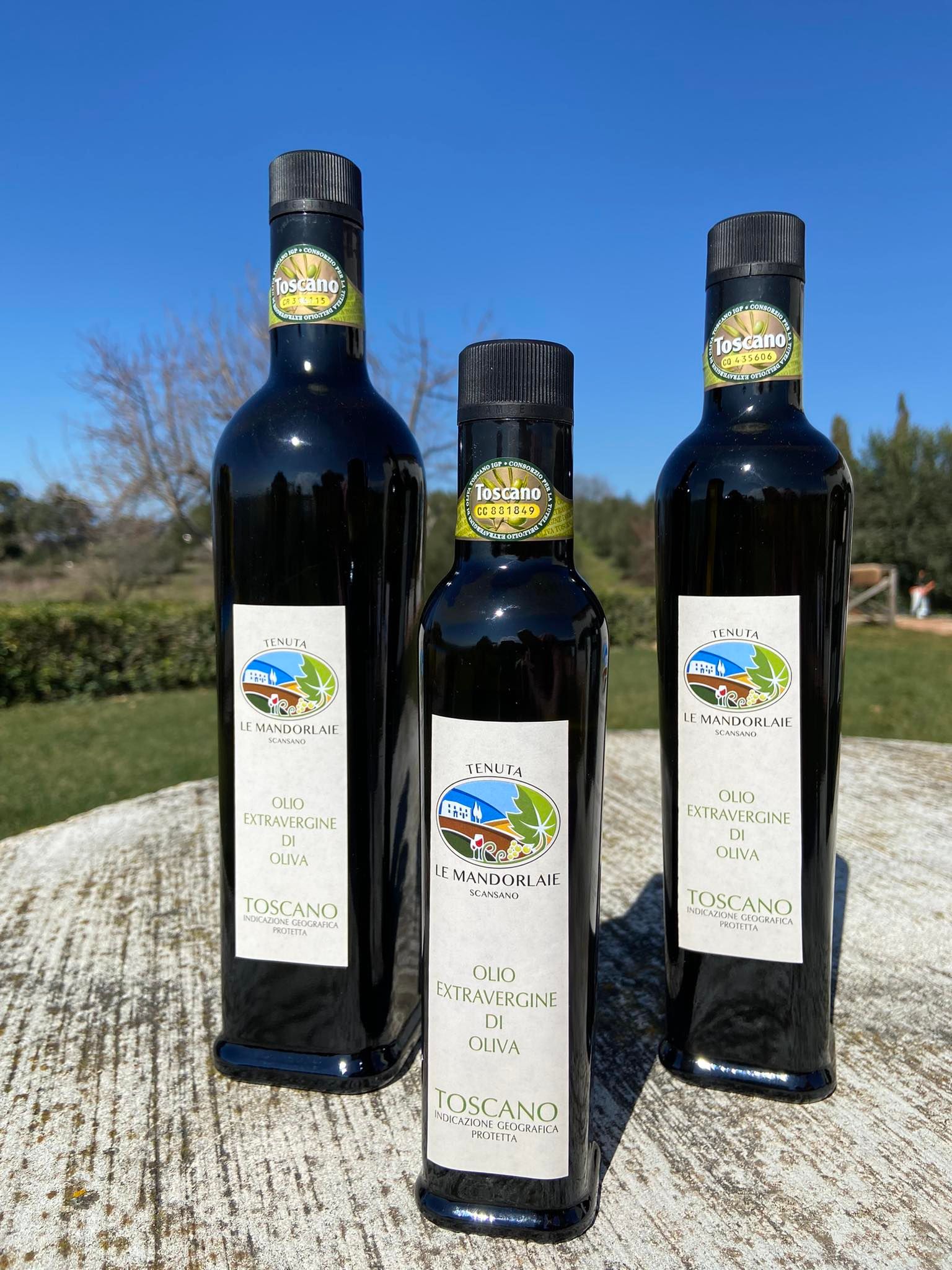 Discover the numerous health benefits of extra virgin olive oil when incorporating Tenuta Le Mandorlaie high-quality IGP olive oil Toscana into your diet through our extensive collection of information, recipes, and news.
Amazing meals, the health benefits of extra virgin olive oil
Not only can you create delicious and nutritious meals at home, but you can also enjoy the benefits of this ancient and renowned Mediterranean staple that has been used for over 6,000 years. The science community has confirmed that using olive oil in cooking is an essential element of a healthy low-fat diet, providing numerous health benefits, including preventing LDL cholesterol from oxidizing and sticking to the walls of arteries, reducing the risk of colon cancer, and even potentially helping to combat aggressive cancer cells.
The quality of Extra Virgin Olive Oil matters
However, it is essential to understand that the quality of the oil you buy matters. At our home and organic farm estate in Maremma, Tuscany, we offer our own bio-organic Tuscan IGP extra virgin olive oil, ensuring the freshest and most nutritious oil for your cooking needs. Purchase securely online and enjoy the many health benefits of our high-quality olive oil.
Low fat diets with Extra Virgin Olive Oil
Although olive oil is a type of fat, it can still be incorporated into a low-fat diet effectively by using it in moderation. The bold flavor of this oil can enhance a variety of recipes, and it may surprise you where you can use it in your daily diet.
If you're following a Mediterranean diet, you can use olive oil instead of butter or spreads. It pairs perfectly with whole grain breads, pastas, beans, and fresh vegetables. Clinical studies have shown that using this oil in moderation can lower bad cholesterol, increase good cholesterol, and regulate blood pressure. The Harvard School of Public Health has even found a link between including olive oil in your daily diet and a significant reduction in the risk of heart disease.
Virgin olive oils, which are only pressed once and not chemically processed, are purer and fresher than other oils. Pressing also allows the oil to maintain its powerful antioxidants. The United States Food and Drug Administration (FDA) recommends that people consume at least two tablespoons of olive oil every day due to its proven health benefits in a low-fat diet.
Shop Online now, and start enjoying the vest best Extra Virgin Olive Oil
Can I cook with Extra Virgin live Oil?
Cooking with olive oil is simpler than you might think. It can be used in a variety of cakes and desserts for those with a sweet tooth, and it can also be used to marinate vegetables and lean meats before seasoning for a flavor boost. Grains like pasta, couscous, and quinoa are also enhanced by the light and fresh taste of virgin oils.
When selecting an olive oil to include in your daily diet, it's important to choose carefully to ensure you get the best quality oil for the most enjoyable taste and maximum health benefits.
Lowering cholesterol with extra virgin olive oil
Lowering high cholesterol can be a simple process that involves making changes to the type of fat consumed, without necessarily going on a restrictive diet. One of the main culprits of high cholesterol is LDL, which is often referred to as "bad cholesterol." On the other hand, HDL, or "good cholesterol," can help maintain a healthy heart.
The key to reducing high cholesterol is to swap out saturated fats for healthier unsaturated fats, while not increasing calorie intake, and engaging in regular exercise. The Mediterranean diet, which incorporates olive oil, has been touted by the medical community as an effective way to substitute bad fats for good ones.
Olive oil has become a popular choice for those looking to maintain a healthy heart due to its high content of monounsaturated fats. However, recent research suggests that the health benefits of olive oil may depend on the quality of the oil. Specifically, olive oils rich in polyphenols, which are antioxidants, have been shown to have a greater positive health effect than refined olive oils, which have essentially eliminated these beneficial compounds.
A study conducted with 200 men found that increased levels of polyphenols in olive oil resulted in a linear increase in HDL cholesterol levels and a decrease in serum markers of oxidation, which is the process that leads to hardening of the arteries. It is important to monitor the results of dietary changes, and home cholesterol test kits can be useful in this regard.
To experience the benefits of high-quality olive oil, consumers can purchase Tuscan organic extra virgin olive oil from Tenuta Le Mandorlaie, a farm located in Maremma, Tuscany.
Shop Online now, and start enjoying the vest best Extra Virgin Olive Oil
Our IGP Olive Oil Toscana products