Organic seasonal vegetables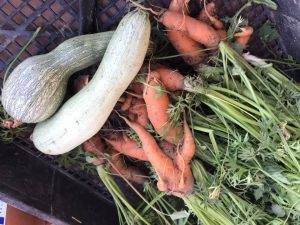 I enjoy my kitchen garden, its true that Marthese takes care of it, but seeing what she wants to grow, her planning and helping move the seedlings, install the drip irrigation system and then weeding, means I do get to spend some time there.
The vegetables we grow are seasonal, we grow what can be grown, we move our food intake along with the seasons, in summer lots of vegetables grow, and from this we take the opportunity to preserve as many as we can in different ways, in brine, as chutney, in olive oil. This gives us vegetables from the summer in winter, which we appreciate greatly.
As the season moves on we look towards growing our vegetables in the greenhouse, the greenhouse also serves for us to start our seedlings for next year, both flowers and vegetables.
Eating great fresh km0 and slow food is very Tuscan, and good vegetables are celebrated for their quality and freshness throughout the Tuscany region, come and stay with us and enjoy the best Tuscan dishes, walk in the olives groves and vineyard and enjoy the natural life that is Maremma.