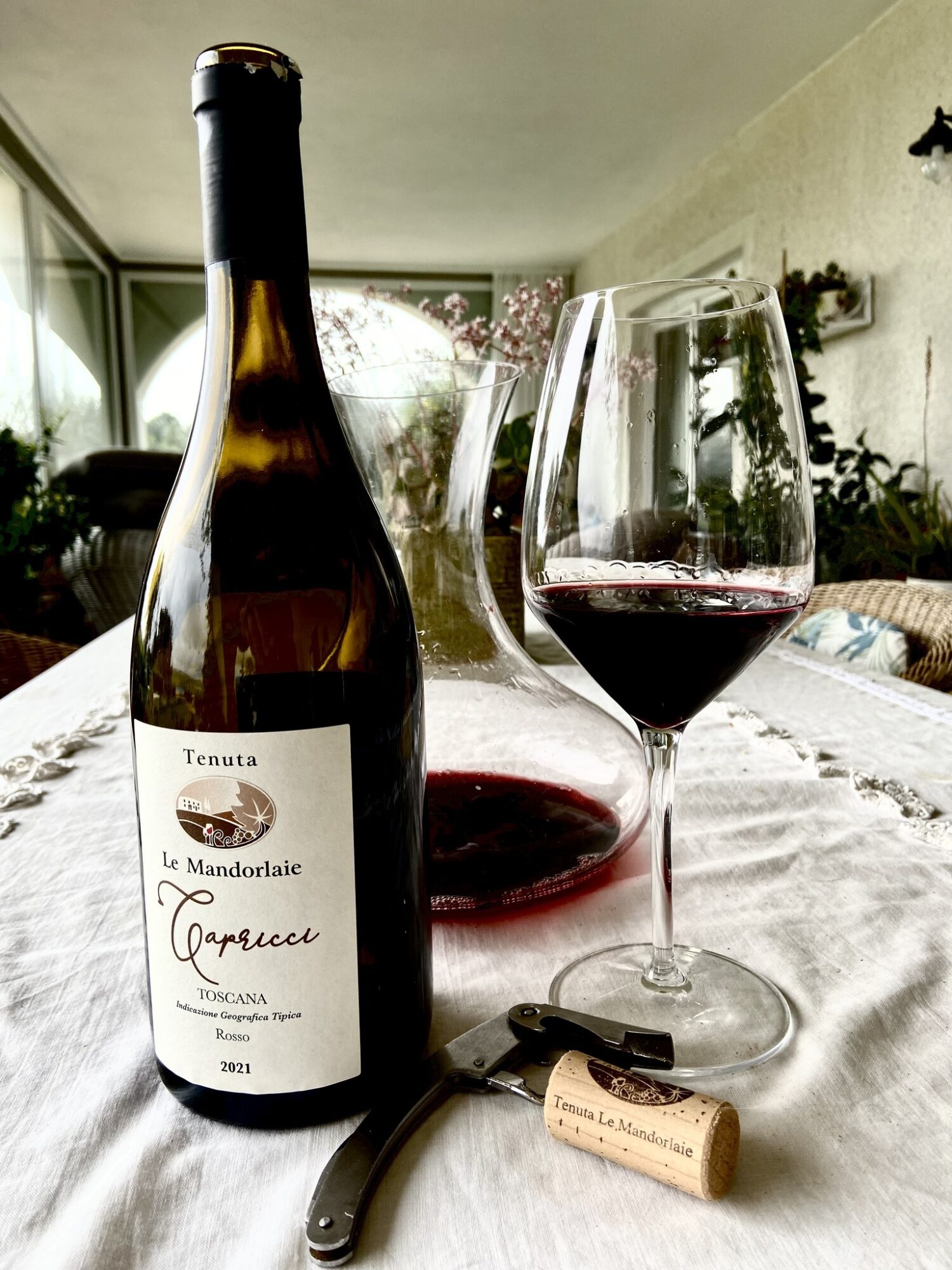 Our first wine Capricci Toscana IGT Rosso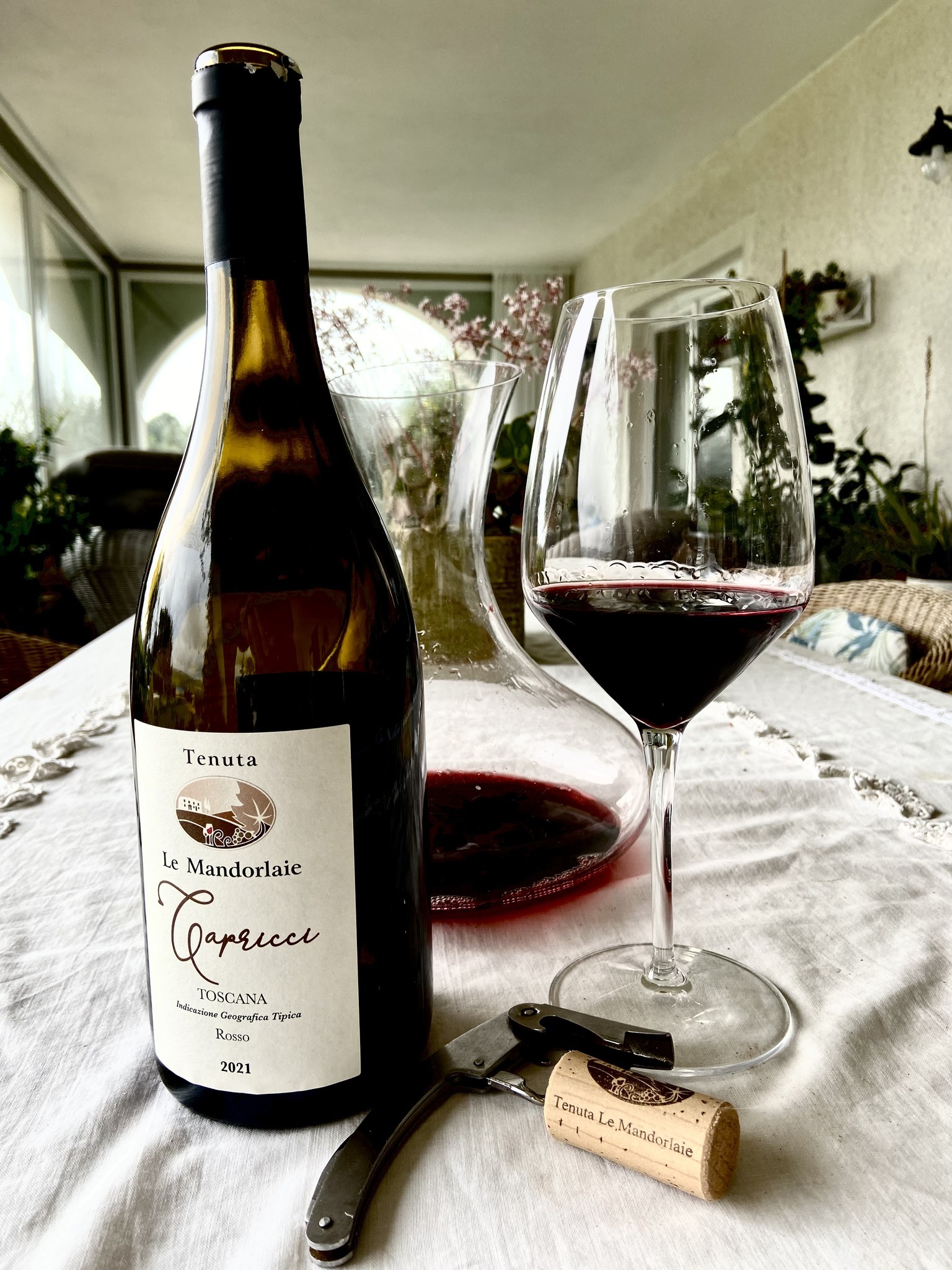 A very special day occurred on Thursday 13th April 2023 at Tenuta Le Mandorlaie, we are bottling 'Capricci' our 2021 Toscana IGT Rosso, after 12 months in the vat and six months in oak barrels its time to rest for 3 months in the bottle.
Thank you to all that helped make this special day possible.

Creating wine sustainably
Using sustainable practices that prioritise respect for the environment, Capricci Toscana IGT Rosso 2021 is created from vines which are more than 50 years old and it expresses the unique taste of the land from which it comes, being characterised by a strong structure and full body.
Created in the land of Maremma
Our wine is created in Maremma Tuscany, the rolling hills North of Rome and South of Florence, we work hard to ensure that everything we do is good for our soil and the eco systems around us, liking after the soil is the most important task we have, creating great wine is born from having healthy soil.
If you are looking for a robust super red Tuscan wine then enjoy the full body and strong structure of our sangiovese IGT 'Capricci'
About our wine 'Capricci'
Appellation; Rosso Toscana I.G.T.

Grapes; 90% Sangiovese, 10% other red and white grapes

Zone of production; The locality of Mandorlaie, Scansano, Tuscany

Harvest; Hand harvested with individual bunch selection

Vinification; Fermentation at a controlled temperature with 10 days' maceration with skins

Aging; Stainless steel vat 12 months, 6 months Oak barrel and 3 months aging in the bottle

Service temperature; 18° C
Available formats; 750 ml
Our IGT Toscana Wine Products